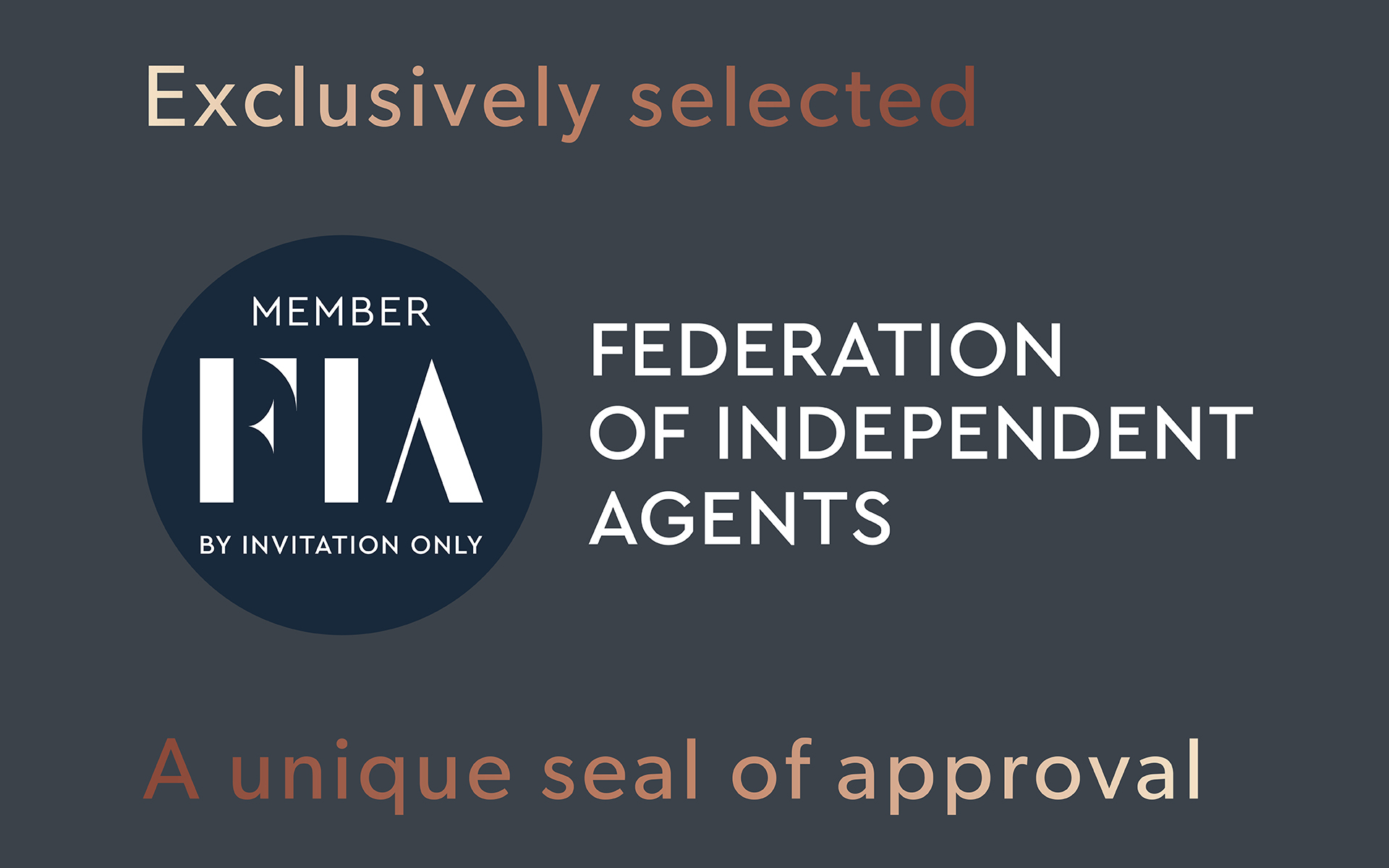 Alex Neil FIA Membership
Alex Neil recently accepted the invitation to apply for FIA (Federation of Independent Estate Agents) membership. From the outset and through the accreditation process it became evident that membership would be beneficial to the business and more importantly, to our clients.

Membership of the FIA is by invitation only, they select only one excellent, local independent estate agent per area. The agent must demonstrate their professionalism, have high standards and meet the FIA qualification criteria, membership provides us with a unique seal of approval.

Joining the FIA has enhanced our service levels and provides home movers with additional peace of mind when they engage us. We are proud to have been exclusively selected and endorsed as the FIA estate agent in Canary Wharf, Rotherhithe, Chislehurst, and Bow!

Alex Neil's FIA endorsement eases the decision of choosing us as your estate agent as FIA membership amplifies the high standards that we already adhere to. The FIA correctly believe that no one cares more about their customers than independent estate agents like Alex Neil.

Best estate agency practice is ensured as our team undergo individual FIA training and assessment. As a business, we monitor and measure performance making improvements where required. Ongoing internal quality and compliance are reinforced with quarterly, independent mystery shopping to ensure consistent quality service levels are provided.

Modern, effective sales and marketing tools courtesy of the FIA now extend Alex Neil's already impressive credentials as a market-leading estate agent. We invite homeowners thinking of selling their property to organise a Property Valuation & Market Appraisal. One of our experienced valuers will discuss pricing, marketing strategy and how working with an FIA accredited estate agent will benefit their sales experience.


Written by Alex Neil Estate Agents