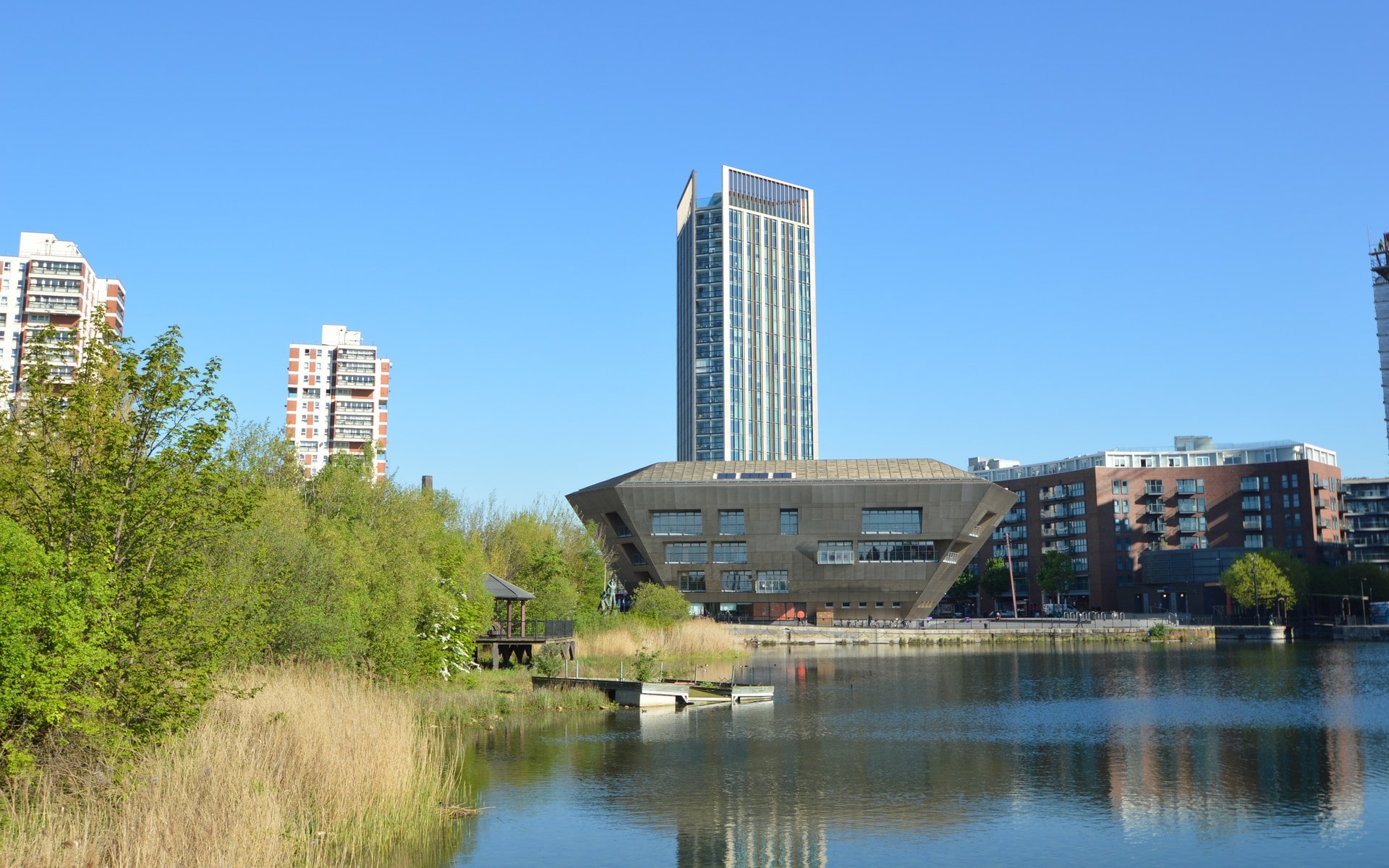 Redevelopment of Canada Water
Located in the London Borough of Southwark, Canada Water is a historic former working dock within the Surrey Quays area. The area itself saw a program of regeneration, redevelopment and investment concurrent to the expansion of the Jubilee Line in 1999.

Whilst this new transport connection intrinsically linked the area to E14 and Canary Wharf, keeping pace with the development plans and rapidly changing skyline of the opposite side of the river wasn't forecast. During the following years, Bermondsey, Rotherhithe, Surrey Quays, Canada Water and Canary Wharf grew at a phenomenal rate, prices and development increased accordingly.
Surrounding and adjacent areas like Deptford and New Cross received similar benefits as the supply and demand effect took hold. Many properties were sold as buy to let investment opportunities alongside residential purchases for owner-occupiers as the area grew in popularity. Ambitious development plans from British Land and the London Borough of Southwark Council in the form of the Canada Water Masterplan will see a complete transformation of the area.

In a statement issued on the 14th May 2018, British Land confirmed "that they have submitted an outline planning application for the Canada Water Masterplan to Southwark Council which also includes a detailed planning application for the project's first three buildings (A1, A2 and K1). All of this follows over four years of community engagement on the Masterplan with more than 110 public consultation and local outreach events, with a total recorded attendance of over 10,000 people.
We would like to thank everybody who has contributed valuable time and ideas to the discussions so far. We have also entered into a Master Development Agreement with Southwark Council. Please find more details below, as well as information on the planning application next steps, 'Local Communications Commitment' and other news." Quoting below from the Canada Water Masterplan's website is an exert about the project itself.

''The Canada Water Masterplan is a long-term project and we intend to own and manage the spaces and places created to ensure the masterplan is properly integrated into the local area. This creates a unique opportunity to create a new piece of the city in which everyone can find their place – by connecting with the local community, enhancing local skills, creating opportunities, growing local businesses and enlivening Canada Water, well beyond our red line boundary.''

Canada water is often viewed as an alternative to living and working at Canary Wharf, the redevelopment will cover a 46-acre site between two docks, Canada Water Dock and Greenland Dock including:

• Printworks site
• Roberts Close site
• Surrey Quays Shopping Centre site
• Surrey Quays Leisure Park site
• Dock Manager's Office and 1-14 Dock Offices

With British Land, one of the largest property development and investment companies in the UK and consultants like Allies & Morrison, Townshend and Soundings bringing their knowledge and expertise to the project, it appears that Canada Water is destined to become a new favourite spot for future inhabitants and investors, it will compliment Surrey Quays an area where old meets new.

The project is expected to be completed by 2033 and you can read more about progress and updates here. We are excited to see the results of these dramatic changes and have high hopes for the prosperity they will bring to the local community.
Our Rotherhithe & Bermondsey office has sold and let thousands of properties in Canada Water, Surrey Quays and Rotherhithe and received a large number of awards for service delivery. When you need to sell or let your property in Canada Water we can be relied upon to provide accurate valuation and marketing advice.
Our blog is a useful source of market comments and landlord updates along with guides and focus areas.

Written by Alex Neil Estate Agents