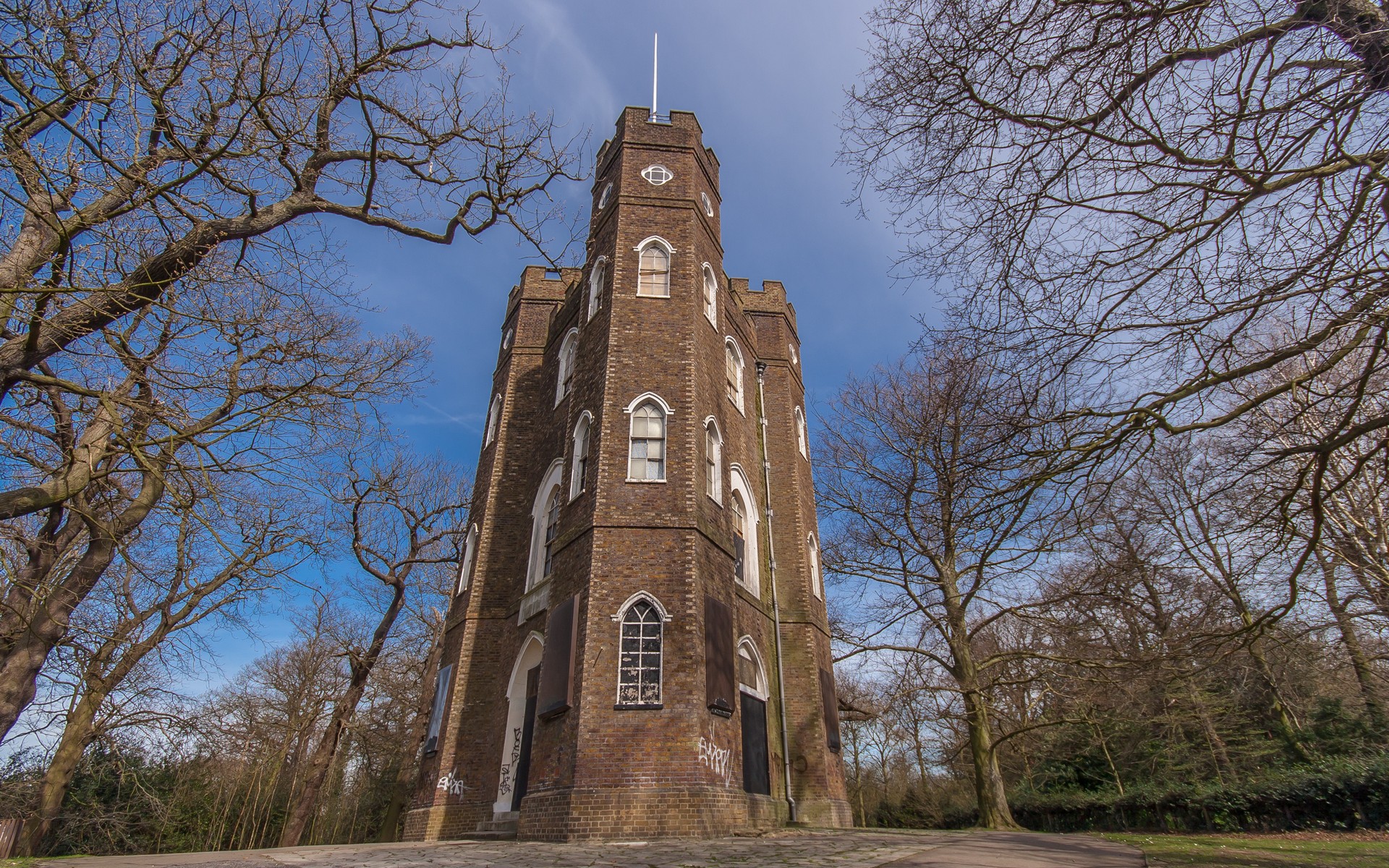 Shooters Hill an elevated area to reside
Shooters Hill is a district in South East London within the Royal Borough of Greenwich. Home to ancient woodlands and also one of the highest points in the borough at 132 metres, Shooters Hill offers stunning views across parts of Greenwich to Canary Wharf.
The name Shooters Hill was first recorded in 1226 and most likely derives from the use of the slopes for archery practice. Its history reaches much further to the past, however, as the area is home to one of the few remaining areas of ancient deciduous forest in Eltham. Some parts date back over 8,000 years to the end of the last Ice Age.
This area is famous for fantastic landscape views of London and was notorious for being a dangerous route to navigate for travellers. The solitude coupled with the thickness of ancient woodlands surrounding it made Shooters Hill a fantastic ambush spot for highwaymen.
The development of Shooters Hill began in the 18th century and covered both slopes. The property scene today is a mixture of spectacular Victorian villas, 1930s semi-detached houses and the occasional 1960's estate, utilise our search facility and browse properties for sale and for rent in the area.
Nearby Royal Herbert Pavilions is a fine restoration of a former military hospital transforming Royal Herbert Hospital into a luxury development of apartments. Whilst the woodland on Shooters Hill was seriously threatened by housing developments in the 20th century, London County Council was able to acquire control over this area, making it available to present and future generations as public open spaces.
Landmarks Severndroog Castle, Jack Wood and Oxleas Wood were also included in the council's protection later on and you can view them now in their almost untouched state, it is also part of the Green Chain Walk. Within the Shooters Hill locality, there are many primary, secondary and grammar schools that cater for all educational and cultural needs. Ofsted ratings have been largely positive with many schools attaining 'good' and 'outstanding' scores.
There is also the Shooters Hill Sixth Form College offering a wide range of subjects and facilities to maximise a fantastic student-life experience to its attendants. For outdoors activity lovers, Shooters Hill offers the Golf Course at The Shooters Hill Golf Club. Golf was first played there in 1903 when a 3 hole course was opened.
In 1907 a full 18 hole course was laid and subsequently completely redesigned during the 1930s. To this day the course provides a tough challenge for golfers. Shooters Hill is well connected with many TFL bus services connecting it with areas including Woolwich, Eltham, Greenwich, Bexley, Thamesmead, Lewisham and Crystal Palace. The closest rail links to the area are Welling and Falconwood railway stations both offering frequent services into London.
Our Rotherhithe & Bermondsey office take care of properties in this area and they are on hand to assist Sellers, Landlords, Tenants and Purchasers alike with their property requirements. Whether you are seeking to establish the sales or rental value of your home or seeking to buy or rent a property in Shooters Hill, we are an award-winning estate agent and we look forward to helping you.
We feature a variety of different areas under the Focus Area category of our blog, you will also find our latest news and market comment.
Written by Alex Neil Estate Agents