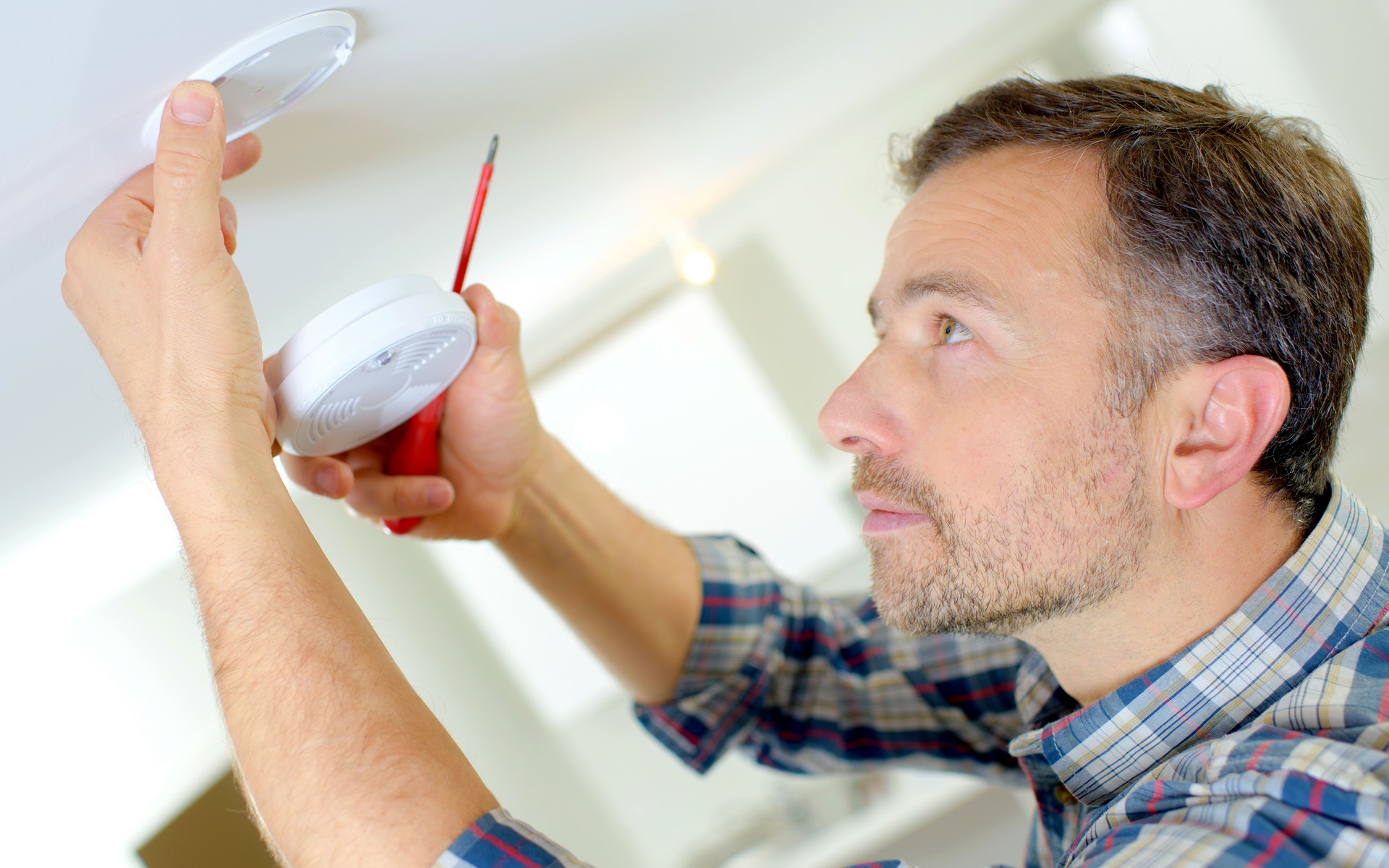 Our guide to Smoke & CO Alarms
The law relating to Smoke & CO Alarms is just one of a substantial number of other laws and regulations that private sector landlords must adhere to when legally letting a property. We subscribe to the fact that happy tenants are an important ingredient in tenancy longevity, ensuring their safety is paramount.
In this guide, we are highlighting Smoke & CO Alarms as there are still many properties where the legislation relating to them is either being ignored or just not implemented. Both alarms are relatively inexpensive and simple to fit but the safety and peace of mind they afford are immeasurable.
Experienced landlords are likely to be aware that The Smoke and Carbon Monoxide Alarm (England) Regulations 2015 came into force on 1 October 2015. From that date onwards all private sector landlords are required to have at least one smoke alarm installed on every storey of all their rental properties.
Additionally, a carbon monoxide alarm must be installed in any room containing an appliance that burns solid fuels like coal, wood etc. Supplementary to this, the landlord is responsible for ensuring the alarms are in working order at the start of any new tenancy.
These requirements will be policed and enforced by local authorities who have the power to impose a fine of up to £5,000 for cases where a landlord fails to comply with a remedial notice. When one considers the scale of the catastrophe that these simple devices can alert a resident to and potentially prevent, they are a legal requirement and very wise investment.
We've written previously about Illegal Subletting and that our Property Management Service adds a protective layer for landlords and their tenancies against this and other issues. New and experienced landlords can find out more information about property management and engage our services by reading our Landlord Process page.
At your valuation and market appraisal, our experienced valuers will be able to advise on all aspects of your obligations as a landlord. During tenancies, we carry out periodic property inspections to ensure landlord and tenant obligations are kept, that asset condition is maintained, and that safety devices and alarms are operating correctly.
For further information and advice please visit our offices or contact us on 020 3941 9966.
Written by Alex Neil Estate Agents