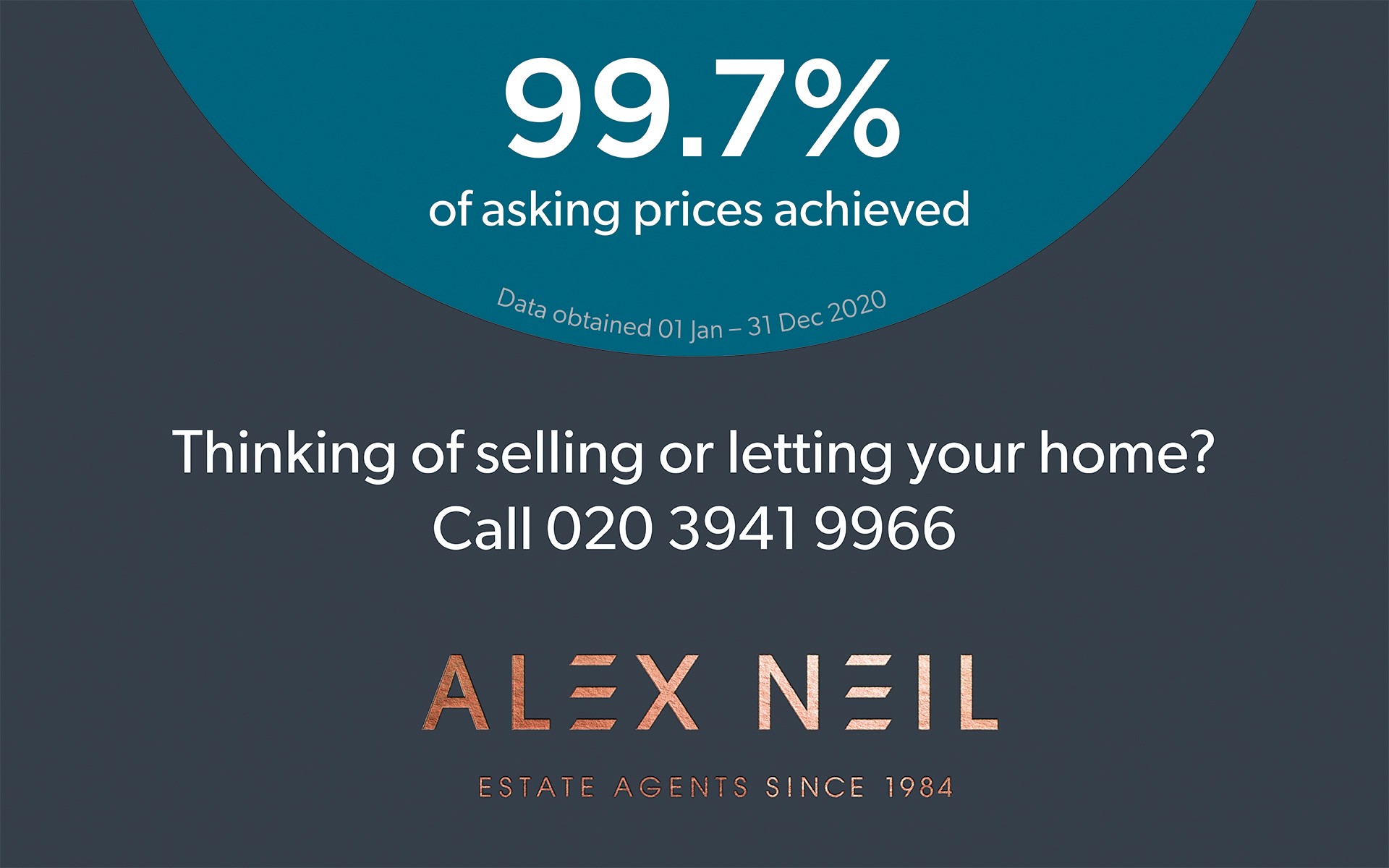 Sellers achieve over 99 percent of asking price
Sellers that achieve over 99 per cent of their property's asking price will have chosen their estate agent wisely.
Our statistics show that through 2020 and now extending into 2021 on average we achieved 99.7% of asking prices, making us a very wise choice to sell your property. Alex Neil Estate Agents were founded in 1984 and our experienced team of valuers have excellent local knowledge, a vital ingredient when accurately assessing property value.
Coupling the right asking price with the correct strategy to match every individual seller's moving needs enables people to meet their timescales. As we all navigate the route out of lockdown embracing the stimulus the property market received in the recent Budget, 2021 is a good time for those wishing or needing to move, to achieve just that.
Sellers that price accurately and market strategically with us stand to obtain strong prices from astute, quality buyers keen to proceed with purchases. If you have a property to sell in areas covered by our Rotherhithe & Bermondsey, Canary Wharf & Docklands, Bow & Bethnal Green, and Chislehurst & Bromley offices, we are here to assist.
Please contact us to book your Covid safe Property Valuation & Market Appraisal, we look forward to assisting your move and helping you achieve the best price for your property.


Written by Alex Neil Estate Agents