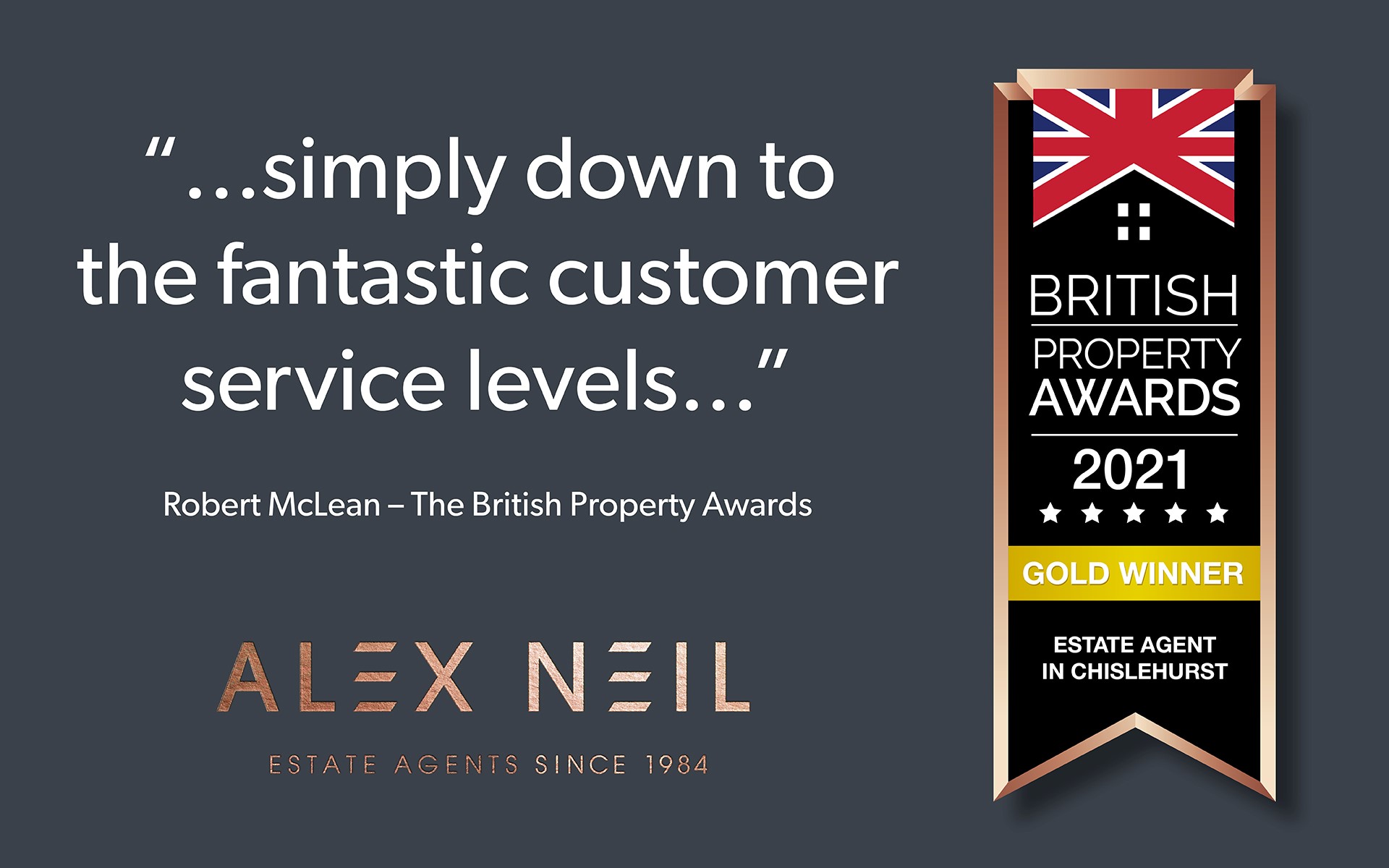 5* Gold Winners British Property Awards
The British Property Awards recently released the news that our Chislehurst & Bromley team are winners of the 5* Gold Award for an estate agent in Chislehurst. Our team was judged to have performed outstandingly throughout the judging period which focused on service provision. Robert McLean from The British Property Awards said of our performance "it is simply down to the fantastic customer service levels that they demonstrated across a prolonged period of time."

The British Property Awards contrasted the service that we provide against the service provided by our local and regional competitors, and the results are evident! Their team personally mystery shopped estate agents against a set of 25 criteria to obtain a balanced overview of their performance. This type of judging criteria ensures that agents are rigorously tested and the rightful winners declared.

We pride ourselves on providing outstanding levels of customer service and when recognised in this way, awards like these provide peace of mind to home movers. Our brand was established in 1984 but our Chislehurst & Bromley office is relatively new to Chislehurst and the High Street. We view this award as a testimony to our efforts and as high praise for our proactive Chislehurst team. This award joins the 5* Gold British Property Award we won for our performance as an estate agent in Rotherhithe & Bermondsey SE16 and the allAgents company award for Best Small Chain Estate Agent 2020.
Furthermore, the British Property Awards advise that Alex Neil Estate Agents in Chislehurst & Bromley have been shortlisted for numerous national awards which will be announced later in the year. With all these reasons in mind, is it time to move with an award-winning estate agent like Alex Neil? Book your free valuation and market appraisal today, we can discuss your aspirations and timescale requirements. Whatever your property needs, whether you are selling, buying, or renting we look forward to assisting your move.

Written by Alex Neil Estate Agents