Portfolio Sales
Alex Neil's Portfolio Sales Team provide strategic services to satisfy the property requirements of institutional investors, acquisition agencies, asset management firms, financial lenders, and government agencies. We deliver advice and sales solutions for various portfolios and managed assets. We've amplified our credentials in portfolio sales by the recent success of monetising the developments below for institutional investors. For advice and initial consultations, please get in touch with our team using portfolios@alexneil.com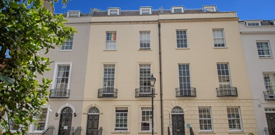 Jenner House, St. George's Place, Cheltenham GL50 3JZ
Once home to the renowned scientist Edward Jenner, creator of the world's first vaccine. The freehold subject property is a converted Georgian townhouse consisting of eight one and two-bedroom flats with four parking spaces. The total NIA across all four storeys is 4,316sqft. Adjacent to the high street and Nearby the University of Gloucestershire.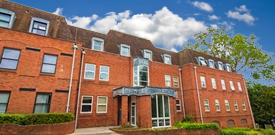 Access House, Strawberry Hill, Newbury RG14 1GE
The subject property offers freehold interest in a 26-unit building of one and two-bedroom flats over Three storeys. A developer converted the property in 2016 and benefits from 26 underground parking spaces. Offering a net internal area of 14,725sqft. Adjacent to Northcroft and Goldwell Parks that provide ample open green space and a leisure centre.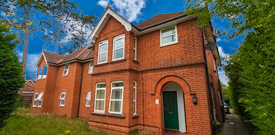 Larkspur Gardens, Winchester Road, Basingstoke RG21 8WE
The subject property comprises six two-bedroom flats within a two-storey freehold block, with a net internal area of 4,123sqft. The well-presented property was built in 2005 and offered seven parking spaces. Placed within proximity to St. Michaels Retail Park Centre and Russell Howard Park, providing extensive green space, tennis courts and pitches.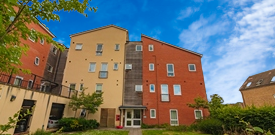 Nicholson Park, Bracknell, Berkshire RG12 9QN
The subject property consists of three freehold blocks containing thirty two-bedroom apartments, set over three storeys. The development was built in 2013 and is in good condition. Furthermore, it offers 34 parking spaces and a net internal area exceeding 20,000sqft, averaging 687sqft per unit. Nicholson Park is ideally placed for transport and amenities.