Senses are a powerful asset when choosing a property
Finding a new home is a daunting task, and our senses are a powerful asset when choosing a property. Every day we experience things that trigger our senses and make us aware of our surroundings. Our five senses, smell, sight, sound, touch, and taste, impact our buying decisions on many things, including selecting a home. We understand the role senses play in people's home-buying choices and advise our sellers accordingly. In addition, the considered presentation of a property will improve impressions made by prospective buyers.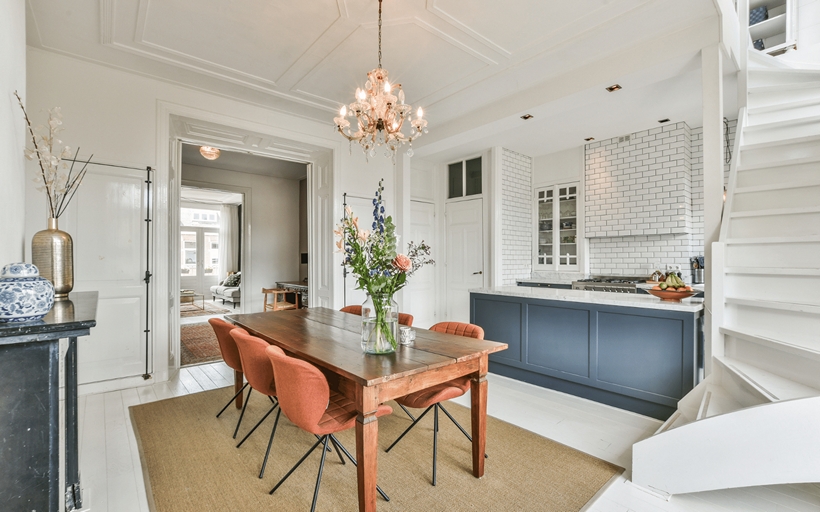 Smell. Scents evoke memories and nostalgia, and both are powerful buying influencers. Pleasant aromas will raise smiles and trigger positive memories. For example, when you pass a bakery, the smell of fresh bread will make you think about stopping and buying a loaf. Sellers baking bread before every viewing might not be possible. However, perhaps brewing a coffee pot is a good alternative. Both create good positive impressions and atmosphere.

Sight. The first impressions people have about your property are so important. Buyers are often seduced by what they see, and they seek a home that evokes feelings and offers them the space and style they desire. Clean, minimalist, tidy presentation, fresh decoration, and appropriate lighting can impress buyers with what they see.

Sounds. Ambient outside noise can present challenges to overcome. We can't silence a busy road or a railway line or change aircraft flight paths. However, they form part of the property's selling price and will not be seen as negative points by everyone. We recommend that television and audio be reduced to background noise or turned off during viewings.
Touch. Some buyers only make cursory inspections, but sellers must prepare for people who thoroughly view properties. Attics, cupboards, wardrobes, and sheds should be tidy and ready for people to open them. Interested buyers may wish to open doors, windows, kitchen units and garages. Lubricating squeaky hinges and other maintenance is best-taken care of before marketing commences. Avoiding surprises that could negatively influence decision-making is the goal.

Taste. Literally, trying to taste a property isn't feasible, but homeowners must concede and understand that everyone has different tastes. Your home will often be your pride and joy. However, it will not suit every person that views it. Therefore, we diligently monitor our viewers' feedback and relay that to our sellers. We use viewer feedback gathered to affirm or fine-tune marketing and pricing. It is also helpful for homeowners and their peace of mind.
We will assist when selling property in Rotherhithe & Bermondsey, Canary Wharf & Docklands, Bow & Bethnal Green, and Chislehurst & Bromley. As award-winning agents of high regard, we firmly believe we offer a first-class experience for sellers, landlords, purchasers, and tenants. So please get in touch with us to book your Property Valuation. We look forward to helping you achieve the best price for your property.

Written by Alex Neil Estate Agents
Share This Properties for sale Request valuation Contact us More news Share on WhatsAppShare by emailShare on FacebookShare on Twitter