Best Estate Agents in
Canary Wharf

, E14

Award-winning Alex Neil Estate Agents are the Best Estate Agents in Canary Wharf, E14. We have been selling and letting property in Canary Wharf since 1984. Our service has attracted multiple awards, and we specialise in all aspects of property in Canary Wharf, E14.

Area Guide: Canary Wharf is in the London Borough of Tower Hamlets close to The City in Travelcard Zone 2. Canary Wharf at Canada Square dominates the impressive docklands skyline. Although the tower itself symbolises Docklands' regeneration, high profile commercial and residential towers now populate the area. Canary Wharf is home to some of Europe's tallest buildings.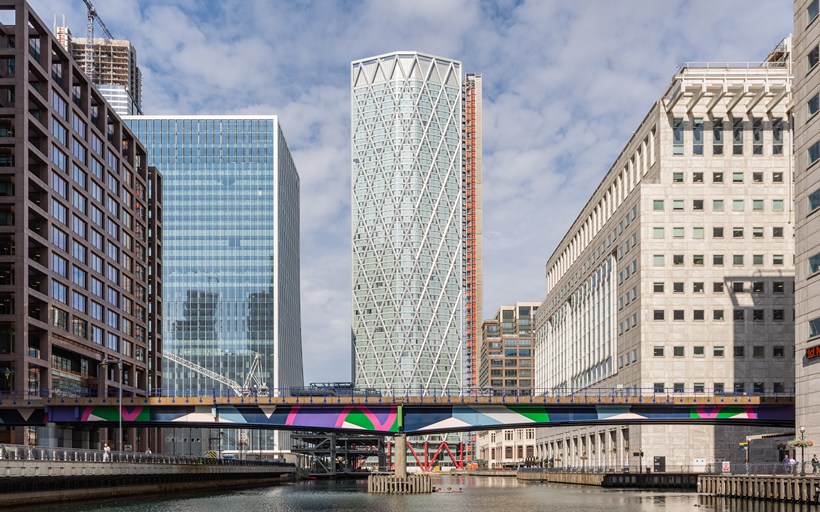 Many banking and finance companies operate their businesses here, and there is strong demand from business professionals for properties across the area. Canary Wharf is an excellent location for shopping, with the five malls providing over 300 shops, restaurants, bars and cafes. Many luxurious and British brands are available, plus designer boutiques and smaller independent shops.
Property wise, the Canary Wharf E14 locale caters for many property tastes contrasting small apartments, Victorian cottages with ultra-modern tower communities and luxury penthouse apartments. Nestled amongst the towering buildings at Canary Wharf Station is appropriately named Jubilee Park, which offers landscaped lawns, water features and meandering pathways. Crossrail Place Roof Garden is 300 metres of enclosed garden space. The Canary Wharf Group says that "Visitors can enjoy the exotic plants and relax on one of the many benches nestled in hidden pathways, or enjoy a show in the amphitheatre."
Alternatively, a short DLR journey could take you to Mudchute, and nearby Mudchute Park, which is in the heart of the Isle of Dogs boasts 32 acres of countryside and lovely views of Canary Wharf and London. The park is home to one of the largest inner-city farms in Europe and has more than 100 animals.

Overall, there are excellent transport links with the DLR and Jubilee Line providing services across Canary Wharf, the Isle of Dogs and E14, and connections to Bank, The City and Greenwich. In addition, Crossrail trains will connect to Central London, Heathrow, the West End, plus many other locations with much faster journey times.
As you'd expect from a busy commercial and residential hub like Canary Wharf, there are many buses and cycle routes throughout the area. There are also River Bus connections available from Canary Wharf Pier. Stunning modern buildings, the wholly impressive skyline combined with riverside and dockside living are attractive to many looking to buy or rent a property close to the bustle of Canary Wharf.
Alex Neil Estate Agents in Canary Wharf would relish the opportunity to provide a sales or rental valuation of your home. Our Isle of Dogs E14 Area Guide, Wapping E1W Area Guide and Limehouse E14 Area Guide provide additional information about areas worthy of your consideration. In addition, royal Docks E16 Area Guide to the east and both Surrey Quays SE16 Area Guide and Canada Water SE16 Area Guide. The latter are south of the river, just one stop away on the Jubilee Line.