Best Estate Agents in
Isle of Dogs

, E14

Alex Neil Estate Agents have received multiple awards for Best Estate Agents in the Isle of Dogs, E14. We have sold properties in the Isle of Dogs for over 35 years. We are multi-award-winning estate agents and specialists in the Isle of Dogs and E14 property.

Isle of Dogs Area Guide & Local Information: The Sunday Times highlighted Isle of Dogs in 2019 as a Top 10 Place to Live in London. The Isle of Dogs is perfectly placed in the London borough of Tower Hamlets, part of the Docklands region. In addition, Isle of dogs neighbours the financial, commercial and retail district of Canary Wharf One Canada Square.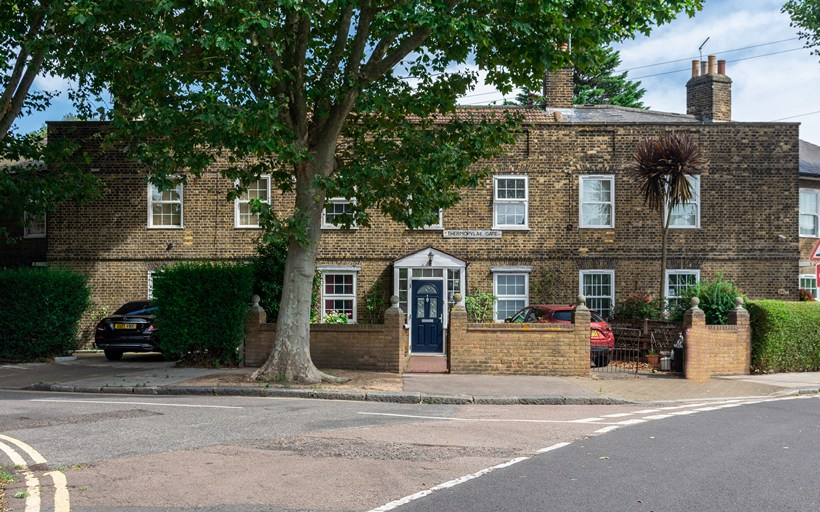 The River Thames meanders around the Isle of Dogs in a horseshoe shape. Credits for the famous television show "EastEnders" use map images of the area's distinctive shape. It is instantly recognisable. With the area's proximity to Canary Wharf, diners, revellers, and shoppers can choose from many modern establishments surrounding One Canada Square. Or if you prefer options with a more extended history, perhaps "The Gun" fits the bill or "The Old Fire Station", a bistro bar situated on Westferry Road, an obvious clue to its history is in the latter's name.
Historically the Isle of Dogs area was a necessary element of the London shipping trade. However, bombs destroyed many buildings during World War II, and the docks finally closed in the 1970s. Nevertheless, the London Docklands Development Corporation boosted the prosperity of the Isle of Dogs during the 1980s. A substantially improved transport infrastructure with the arrival of the Jubilee Line and Docklands Light Railway complemented the massive regeneration, attracting business and people.
Today, there are excellent transport links with Travelcard Zone 2 DLR Stations connecting the Isle of Dogs to the rest of London and London City Airport in nearby Royal Docks. In addition, the Canary Wharf station connects with various DLR stations on the Isle of Do. They open access to the Jubilee Line and soon the Elizabeth Line as part of the Crossrail project, significantly reducing journey times.
Three notable green spaces are at the bottom of the Isle of Dogs: Mudchute Park and Farm, Millwall Park and Island Gardens. The latter is a small riverside park home to the entrance of the Greenwich Foot Tunnel, which provides pedestrianised access under the river and arises near Cutty Sark in Greenwich. Isle of Dogs is popular with those seeking river and dockside living with DLR connections. In addition, the area's proximity to Canary Wharf and the businesses there have influenced many to buy property.
When you need the best estate agents in the Isle of Dogs to provide an Isle of Dogs sales valuation, we are the agent you should call. You can also consider living in alternative local areas covered in our Canary Wharf E14 Area Guide, Royal Docks E16 Area Guide, Limehouse E14 Area Guide, and Greenwich SE10 E14 Area Guide.