Our marketing
We utilise powerful and diverse marketing techniques that provide broad market exposure proven to get results in your local area. The high volumes of interest we generate lead to increased demand that introduces competitiveness for properties we offer for sale and promotes higher prices.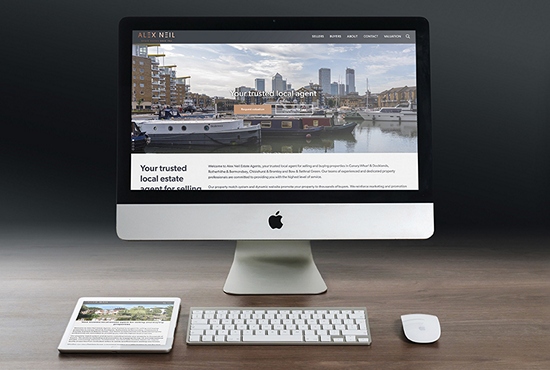 Our database of buyers and website promotion
Sellers and buyers recognise Alex Neil as an established local estate agent handling quality properties all year round. So, even before we market your property, our CRM database has a pool of qualified buyers looking for homes in your area or development. In addition, registered buyers receive instant new property notifications from our website before portal upload. Therefore, we often generate interest and viewings immediately after we display your property live on our website.
Professional photography and floorplans complement our colourful property descriptions, and initial marketing reach greatly extends as we promote your property. Our bespoke website blends functionality with a beautiful visual display and magnetically attracts buyers. Behind the scenes, advanced SEO, keyword, and advertising campaigns ensure your property reaches the widest audience.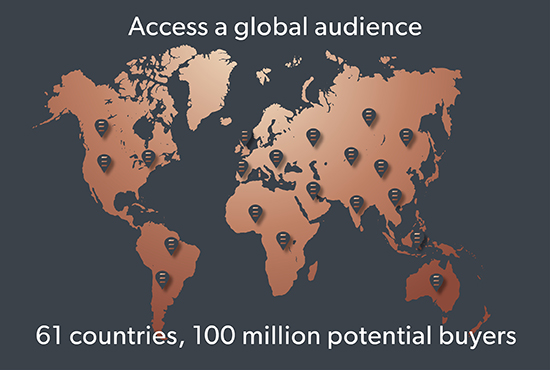 Access a global audience
Our marketing reach extends globally and incorporates the markets of Europe, China, Hong Kong, India, Thailand, South East Asia, the Middle East, and the Americas. We promote our business and selected properties on 94 international portals in 61 countries reaching around 100 million potential buyers. Private and institutional clients eager to explore investment opportunities are attracted to our website. Our international portal presence generates a valuable source of buyers unique to Alex Neil.
In addition, Alex Neil is also recognised as an excellent source of properties for company relocation prospects from global businesses in London and Canary Wharf. Multilingual experts staff our International Desk and work collaboratively with our front-line teams. Collectively we provide a comprehensive service for international buyers and sellers to transact with simplicity.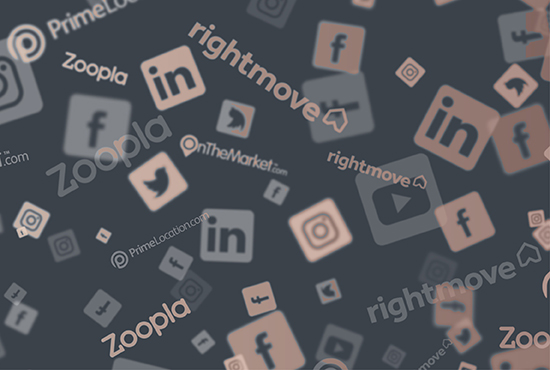 The top UK portals & social media
Adding to our powerful website marketing, we've specifically chosen the top-performing UK property portals rated by their production of quality buyer leads. Our experienced teams diligently qualify applicants' readiness to proceed and organise property viewings accordingly. Attracting buyers is an important part of property sales. Ultimately, though, only one buyer is required, and we do our utmost to find the best buyer, ready to proceed at the best possible price.
Further increasing the number of enquiries we generate, many thousands subscribe and follow our social media channels. We keep an active presence on those creating the best engagements and leads for prospective home movers. Our multi-channel approach delivers proven results from Facebook, Instagram, Twitter and YouTube.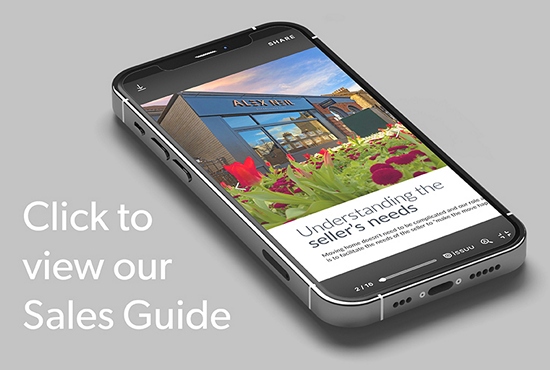 Our informative sales guide
As your estate agent, we establish the needs of our sellers and engage in an effective marketing plan and pricing strategy, gaining maximum exposure and striving to achieve the best price for your property. Depending on prevailing market conditions, the offers we receive on your property may arrive singularly or collectively. We will skillfully manage and qualify all offers, assisting with your decision to agree to the sale of your property.
We have produced an informative guide covering the selling process in more depth and outlining key features of our services. In addition, there are suggestions, valuable tips, and advice to ease the moving process, ensuring the sale proceeds smoothly. Our teams are ready to receive any questions that remain unanswered.

Agents' note: Our fee structure is on a sale, no-fee basis. Sole Agency Fee - 2.0% + VAT (2.4% inc VAT), Joint Agency Fee - 2.5% + VAT (3.0% inc VAT) and Multi-Agency Fee - 3.0% + VAT (3.6% inc VAT). Fees are subject to minimum charges of £5,000 + VAT (£6,000 inc VAT) for Sole & Joint Agency and £6,000 + VAT (£7,200 inc VAT) for Multi-Agency. We advise sellers already marketing their property with an estate agent to check their contractual obligations to avoid situations where they could become liable to pay two fees when instructing a new agent. Alex Neil is a member of The Property Ombudsman. Membership number: N00018