International Marketing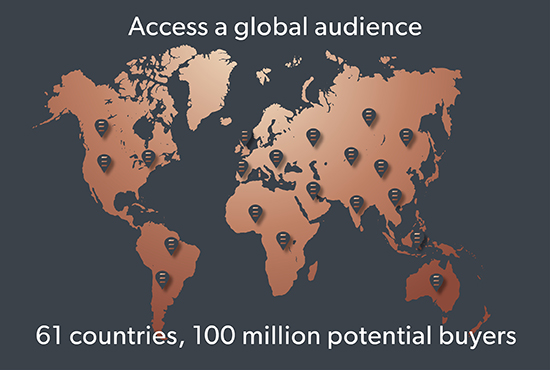 Our powerful marketing reach extends globally and incorporates the markets of Europe, China, Hong Kong, India, Thailand, South East Asia, the Middle East, and the Americas. We promote our business and selected properties on 94 international portals in 61 countries reaching around 100 million potential buyers.
Private and institutional clients eager to explore investment opportunities are attracted to our website. In addition, company relocation prospects from international businesses in London and Canary Wharf view an array of choices from our extensive portfolio of properties available for sale and rent.
Domestic and internationally-based homeowners with properties to sell in London, Kent, and Essex will benefit directly or indirectly from our international marketing presence and activities. We capably handle property transactions and diligently manage institutional sales portfolios of varying sizes.
Multilingual experts staff our International Desk and work collaboratively with our front-line teams. Collectively we provide a comprehensive service for international buyers and sellers to transact with simplicity. So, please book your Property Valuation with us today.