Christmas Opening 2022
The festive season is upon us, and we are detailing our Christmas opening hours for 2022. Firstly, we wish our customers, clients and associates, past and present, a Merry Christmas and a Happy New Year from everyone at Alex Neil. Home movers can count on Alex Neil to respond to their enquiries in person at our offices or by phone and email throughout Christmas.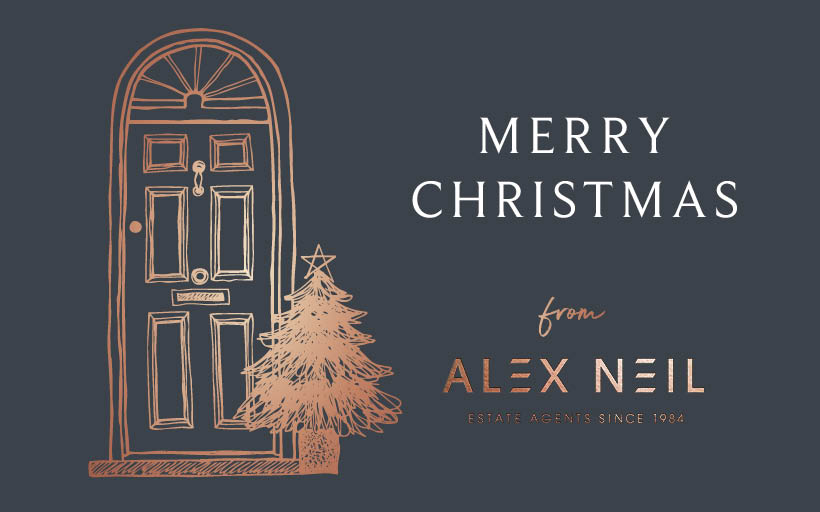 In addition, you can book a valuation online if you are selling or letting your property. Tenants and purchasers can register their property requirements and request viewing appointments.
Our festive opening hours are shown below for your convenience.
| | |
| --- | --- |
| Christmas Eve | CLOSED |
| Christmas Day | CLOSED |
| Boxing Day | CLOSED |
| 27th December | CLOSED |
| 28th December | 9:30 am - 6:00 pm |
| 29th December | 9:30 am - 6:00 pm |
| 30th December | 9:30 am - 6:00 pm |
| New Year's Eve | CLOSED |
| New Year's Day | CLOSED |
| 2nd January | CLOSED |
| 3rd January | 9:30 am - 6:00 pm |
Written by Alex Neil Estate Agents
Share This Properties for sale Request valuation Contact us More news Share on WhatsAppShare by emailShare on FacebookShare on Twitter