Standard of Excellence, ESTAS Shortlist 2023
We are immensely proud to have reached the 'Standard of Excellence' required to make The ESTAS shortlist for 2023. The ESTAS is the biggest award scheme in the UK residential property industry. It has recognised us for delivering outstanding service to clients via customer reviews submitted to the ESTAS review platform.
Across 12 months, ESTAS monitors service ratings and reviews completed by customers at the end of their moving experience. The reviews provide a highly accurate overview of the standard of service delivered to the customers. In addition, the ESTAS 'Standard of Excellence' provides a kitemark demonstrating the consistent service performance of shortlisted agents in 2023.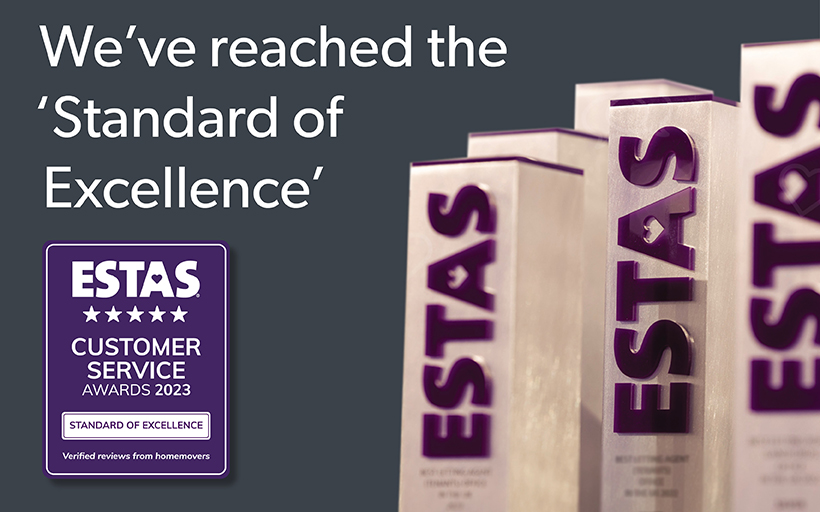 The ESTAS Awards honour the best estate agents in the UK, and its strict verification process ensures reviews are genuine. ESTAS compiled this year's shortlist after evaluating 300,000 customer review ratings.
In October, the UK's favourite property expert Phil Spencer will present awards to regional and national winners at the prestigious annual ESTAS ceremony in London with an audience of 1,200 of the UK's top property professionals.
Spencer said, "The ESTAS Awards are based on real client feedback, experiencing real service, so they provide genuine proof of the service levels a firm delivers to clients. More than ever, high-quality customer service is crucial for home movers to realise their dream of getting the property they set their hearts on."
Alex Neil is very proud to be shortlisted, as we take our levels of customer service very seriously. Hopefully, ESTAS reward our performance with a win at The ESTAS Awards to complement other achievements!

Written by Alex Neil Estate Agents
Share This Properties for sale Request valuation Contact us More news Share on WhatsAppShare by emailShare on FacebookShare on Twitter