Dishy ideas to make your kitchen irresistible
We have compiled four dishy ideas to make your kitchen deliciously irresistible to buyers. The kitchen is the heart of a home and is one of the most important rooms when you sell your property. Ask most households where they congregate when they have guests; the kitchen will be the room of choice. So, capture the buyer's attention and stage your kitchen to help sell the dream.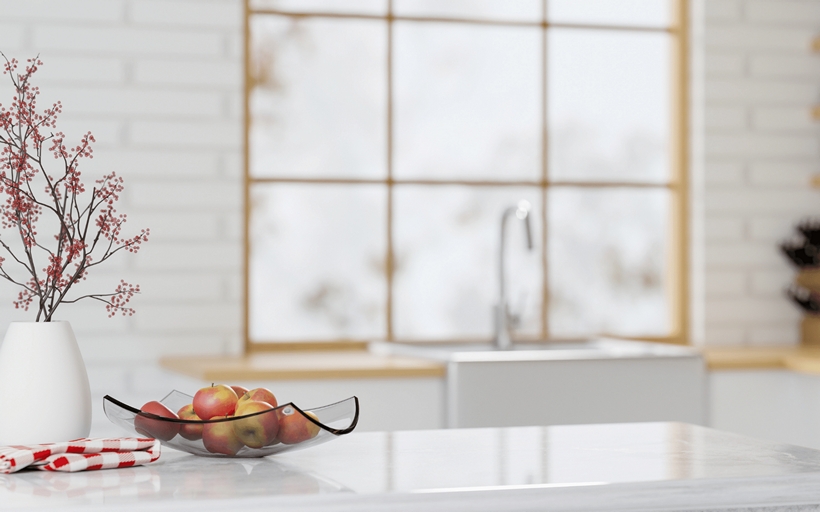 Tone down the seasoning and clutter: When cooking, you always want to add seasoning to make your dishes taste even better. However, we advise toning down the flavours to avoid overwhelming any visitors. Kitchens are home to many things, and worktop appliances are a common sight.
Additionally, accessorise with items that will help a buyer to connect. For example, place a loaf of fresh bread on a wooden board with a pot of butter. The aroma of freshly made coffee is an alluring scent. Display your cups and coffee pot in a prominent position. It can often be the little things that make such a difference when making good impressions.

A splash of colour: There is something beautiful in seeing a range of colours on your plate. And the same can be said about staging your kitchen and a splash of colour will bring style and warmth. For example, a vase of flowers will be the perfect addition to your worktop or kitchen table. Display a fruit bowl with oranges or apples, but don't start to clutter what you have already cleared.
Spice up your units: Kitchen units are prone to wear and tear. So potential buyers will give your kitchen units a critical eye to ensure their condition. If your units, cupboards and drawers have seen better days, look at what you can do to make them shine. Fresh paint and new handles can transform your kitchen visually and make it irresistible.
Zest it up: Lighting is a big part of your home, and your kitchen is no exception. Therefore, if your fixtures look dated, it is time to zest them up. The lighting must work in synergy with your space, and modern spotlights provide a more tasteful look.
Visiting buyers will be inspired when your viewing preparations are on point. Our teams can provide more ideas to make your property appeal to potential buyers in Rotherhithe and Bermondsey, Canary Wharf and Docklands, Bow Bethnal Green, and Chislehurst and Bromley. Please get in touch to arrange your property valuation.

Written by Alex Neil Estate Agents
Share This Properties for sale Request valuation Contact us More news Share on WhatsAppShare by emailShare on FacebookShare on Twitter