Expert tips to help sell your home this summer
To those considering selling, we offer insightful tips to help sell your home this summer! When selling your property in the summertime, we recommend you bring the essence of the season into the presentation of your property. Summer is a time of fun and happiness, parties in the garden with friends and family, light-filled rooms, and relaxing in the sun. And, to maximise your home's selling potential this summer, take tips from the experts and create inviting scenes and vignettes to make potential buyers swoon.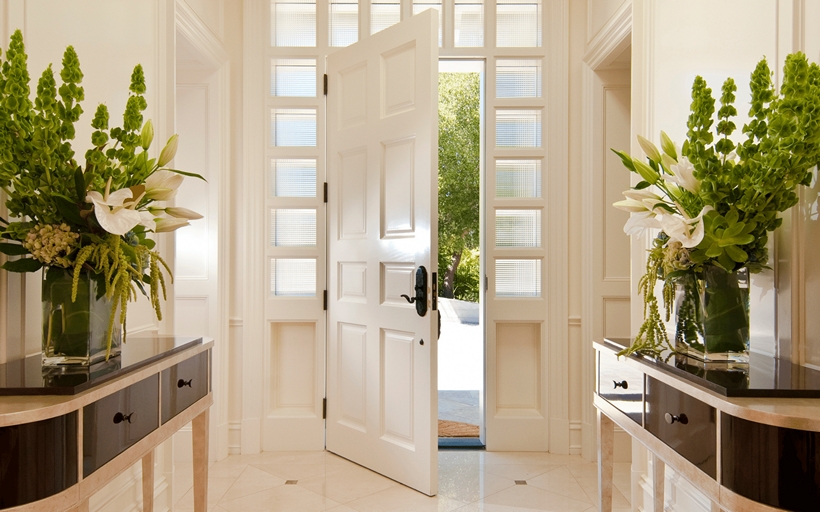 Create a hot welcome: Home Stagers utilise vignettes to create curated scenes to highlight a home's best features and draw buyers in. Choose Summer themes in your design to achieve the best results. Furthermore, don't wait for buyers to enter your property to create the best first impression. You want them to be wowed by what your house offers at first sight. Your home's kerb appeal should create a story that depicts the lifestyle potential buyers crave. For example, if it is a quiet spot, is there space for a small bench where you could place a throw and a book? Maybe you could create the perfect morning coffee spot or spruce up your exterior with bright and colourful seasonal flowers, transforming it into the most attractive home on your road.
A sunny start: Now you have grabbed a potential buyer's attention. It will help if you keep them excited as they enter your home. Your entrance may be a spacious hallway. It may lead straight into a room or look onto your staircase. Regardless of the size and shape, you should ensure that as potential buyers enter your home, they have a sunny start that makes a statement. It needs to be bright, airy, and clutter-free.
Think about the décor, and don't think twice about having a freshen-up. Less is more when it comes to accessorising. A vase of freshly cut flowers and a soft-scented candle could be enough.
Zesty kitchen: When you think of summer, you picture bright colours. Therefore, this is the ideal season, so add some of these colours subtly into your home. The kitchen is the perfect place. Oranges, limes and lemons can add some zest to your kitchen when placed in a large fruit bowl or vase. A summer vignette for the kitchen could be some strawberries and scones placed on a cake stand, or is there space for a little scene in your dining area? Open a few windows to freshen your home before showing your buyers around.
Garden and balcony haven: Another essential 'room' in your house is your garden or balcony. Both are perfect settings to play with vignette staging. If you have the space, you can add a couple of small scenes, such as a place to entertain. Resist clutter and try to keep the colours you use to a minimum. If your garden is small, a table and chairs, a bottle of wine in an ice bucket and a couple of glasses will be perfect. Finally, we recommend adding a place for someone to relax, whether a sun lounger or a chair with large cushions and a carefully placed magazine.
That warm feeling: The home staging experts know how important it is for a home to project a lifestyle as it helps to generate that warm feeling that all estate agents love to see in potential buyers. So, use the summer to add some shine to your home and help sell your property.
For more ideas to attract potential buyers this summer and establish your property's value, contact our teams in Chislehurst & Bromley, Rotherhithe & Bermondsey, Canary Wharf & Docklands and Bow & Bethnal Green.

Written by Alex Neil Estate Agents
Share This Properties for sale Request valuation Contact us More news Share on WhatsAppShare by emailShare on FacebookShare on Twitter