Sales Process and Conveyancing
The sales process and conveyancing form part of every seller's and buyer's journey when they sell or buy a property. When you prepare diligently and engage a professional estate agent and conveyancing solicitor, the sales process can be confidently navigated.
A fresh start. It is easy to think that the sale of your home starts when you place it on the market, but in reality, it truly begins when an offer is accepted. Ensuring you have put yourself and your property in a strong position from the start will help you secure an offer.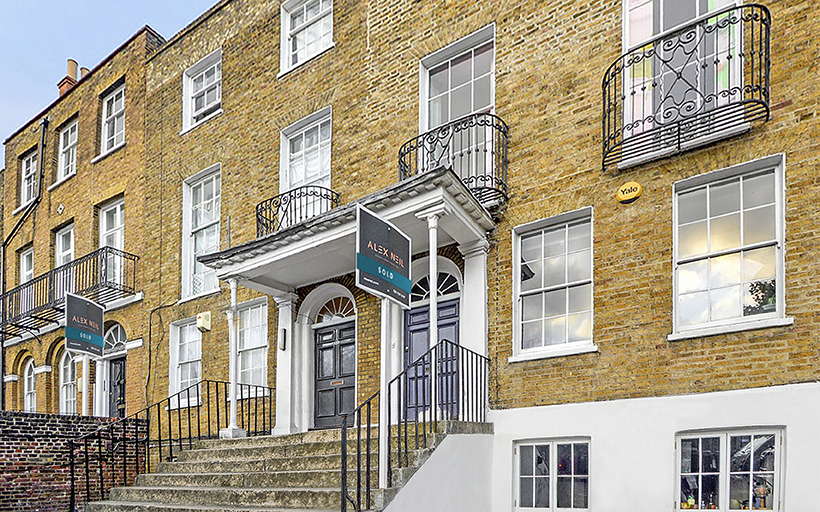 What is the sales process/conveyancing? In layman's terms, the sales process is the transfer of legal home ownership from you, the seller, to the buyer. It begins on acceptance of an offer and ends when your solicitor receives the completion monies for your property. After the latter, the seller's solicitor will authorise us to release the keys to the buyer.
Manage your expectations during the sales process/conveyancing. The tricky first part is over. We have found you a buyer that wants to make your property their home. And following the fever pitch of accepting an offer, be prepared for a lull in proceedings.
You have been very much hands-on preparing your home for sale, and now it feels like the sales process (conveyancing) is taking place without you. And there is always an element of the unknown when conveyancing starts. Even a simple sale can have a hiccup or two along the way.
And at Alex Neil, we believe it is essential to understand what may happen and how you can assist the sales process.
Nerves and doubts. The easiest way to ensure a smooth journey from offer to completion is to be prepared and ready to act. Delays make buyers and sellers nervous, and as soon as nerves kick in, you usually find that doubts will follow. Your solicitor will require much information, including the location of your property's title deeds. With this in mind, prepare this information and your home's records and certificates. We recommend finding a property lawyer when you commence marketing your property. We can connect you to affiliated conveyancing specialists who will gladly provide a quotation.
Fall-throughs. We actively work to prevent fall-throughs, but they can happen. For example, according to research by Quick Move Now, 25% of failed sales between January and March this year were caused by buyers struggling to secure a mortgage. Therefore, if you instruct us to sell your home, we ensure that all potential buyers are diligently qualified to limit the number of fall-throughs. Keeping a watchful eye on the progress. Alex Neil works with your solicitor and the other parties involved. We monitor sales, encourage progression and work hard to smooth over any bumps on the road to completion.
Be ready to answer questions. Your conveyancer/property lawyer will prepare a draft contract using information from a detailed questionnaire you complete. You may need to provide answers to questions about your property, its land and the management company if applicable. The buyer's solicitor raises enquires with your solicitor about the draft contract. Simultaneously, searches are completed while the buyer organises purchase funding.
When selling property in the catchment areas of our Rotherhithe & Bermondsey, Canary Wharf & Docklands, Bow & Bethnal Green, and Chislehurst & Bromley offices, we can provide more advice on the sale process and what you can do to help it succeed.

Written by Alex Neil Estate Agents
Share This Properties for sale Request valuation Contact us More news Share on WhatsAppShare by emailShare on FacebookShare on Twitter