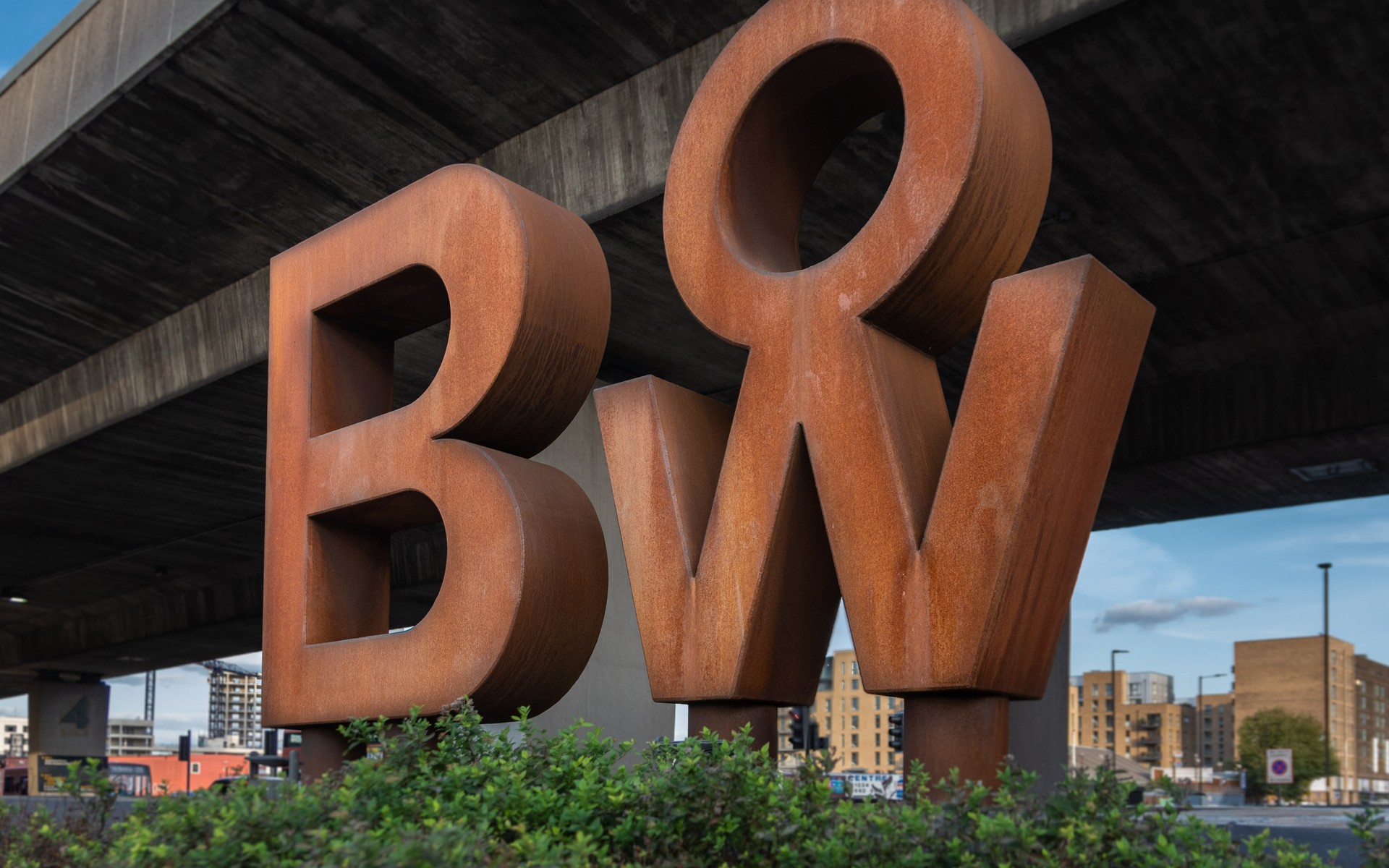 Bow, East London E3 is in the London Borough of Tower Hamlets and is historically the heart of the East End. It is said that to attain status as a true Cockney, you need to be born within the sound of 'Bow Bells'. Able to trace its origins back to the year 1110, it is one of the oldest suburbs in London and was formerly a part of Stratford.
The word "Bow" is an abbreviation taken from the medieval name town name Stratford-at-Bow, in which "Bow" refers to the bow shaped bridge built here in the early 12th century. Bow was once home to London's largest factory which manufactured candles and crinoline - The Bryant and May match factory. Amongst other historical events the London matchgirls strike of 1888 started there, which eventually led to the successful establishment of the first British trade union for women.
The factory closed in 1979 and the building is now a collection of private apartments known as Bow Quarter, a common theme among many original factories in the area and across London. Bow was also famous for its 17th century blue and white porcelain production, known as Bow Porcelain, originally triggered by the large amount of animal bones disposed of by local butchers.
The Bow China Works was one of the best-known producers of porcelain in the country until the late 18th century.The area has also been referred to in literary works. It was mentioned in Chaucer's 'Canterbury Tales' in the 14th century. It was also strongly associated with Sylvia Pankhurst who set up the East London Federation of Suffragettes and who worked to improve conditions for the local residents.
In the 1950s, much of the East End including Bow, fell under the influence of the Kray Twins. Their 'Double R' club was located in a former shop on Bow Road. In the most recent history, the area underwent a major regeneration. Now the rich history combines with the modern city improvements and attractive Victorian and Georgian terrace housing can be found alongside modern apartments and council blocks.
Bow hosts a fair amount of art galleries and studios, such as Bow Arts Trust on Bow Road, London Contemporary Opera on Arnold Road, The Engine Rooms Rehearsal Studios on Eleanor Street, Cafe Music Studios on Ordell Road and the Chisenhale Art Place and Chisenhale Dance Space on Chisenhale Street.
Plentiful commute options are available from Bow which is in Zone 2 there is London Underground Stations at Mile End and Bow Road which between them offer District, Hammersmith & City and Central Line options. There is also the Docklands Light Railway at Bow Church which provides easy access to Stratford and a variety of different connections and services.
Located within close proximity to the underground and only a 15-minute journey to London Bridge, Bow's abundant access to parkland, nearby Stratford and the Olympic legacy that is Queen Elizabeth Olympic Park E20. The character and community spirit of Bow makes it an attractive place to live, property sells and lets quickly.
If you're looking to find out the sales or rental value of your home or wish to purchase or rent a property in Bow then our team is waiting to assist you. If you like the sound of living in Bow, you could also consider Bethnal Green, Hackney, Hackney Wick, Leyton and Stratford. We feature a variety of different areas under the Focus Area category of our blog, you will also find our latest news and market comment.