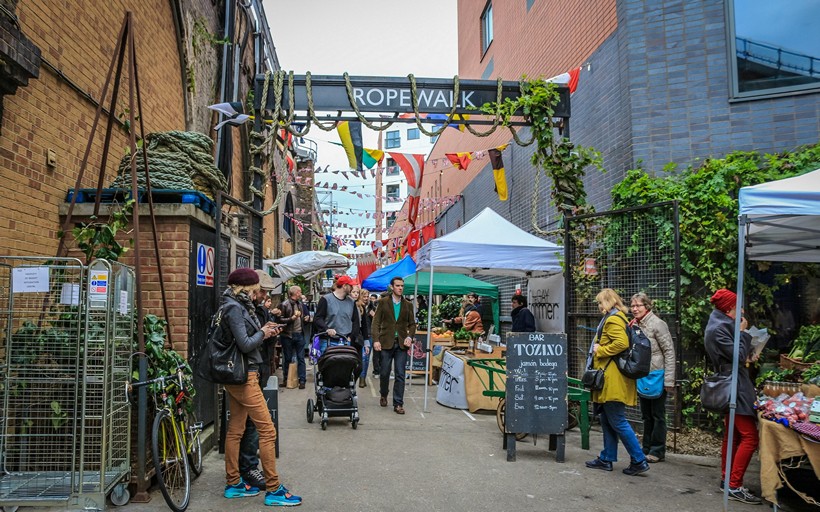 Low Line railways reuse
We were very interested to read about London's Low Line in an article by ES. Homes & Property. The fascinating story highlights the revival of numerous areas close to the railway, and we quote from it below.

"Manhattan has its High Line, a linear park on disused train tracks, but London's "Low Line" shows how the imaginative reuse of railway architecture can bring about neighbourhood renewal across a swathe of the inner city."

"The London Bridge to Greenwich railway viaduct is an industrial marvel. Built between 1834 and 1836, this single structure of 3.45 miles is the world's oldest entirely elevated line. It boasts Britain's longest run of brick arches — 851 in total — which are now undergoing a remarkable renaissance."

The project used "More than 60 million bricks and 400 workers to construct the line, the first-ever rail commuter route, transporting workers to the Square Mile from intermediate stations at Deptford and nearby Bermondsey in SE1."

Regarding Bermondsey, the article states: "The picture started to change about ten years ago with the rise of Borough Market and the wider Bermondsey revival. Market stallholders spilt over into cheap arch spaces at Maltby Street, now a buzzing foodie haven in its own right, and the process kept going, with "design creep" spreading along Druid Street and St James Road, through Raymouth Road to Childers Street on the cusp with Greenwich."

They also mention that Deptford "is still relatively affordable for young, career-minded Londoners. Deptford's unpretentious High Street gradually gives way to trendier outlets such as the Job Centre, once an employment agency, now a bar. Tellingly, a Waitrose has opened at Deptford Creek, an industrial waterway now opening up for housing and amenities."

Our Rotherhithe & Bermondsey office in SE16 has been selling and letting properties in this area since 1984, providing our full range of residential services. So if you're looking for a property in Bermondsey, please don't hesitate to contact us. You can make your enquiry via our website, visit our office on 146 Lower Road, London SE16 2UG or call 020 7237 6767.
Written by Alex Neil Estate Agents