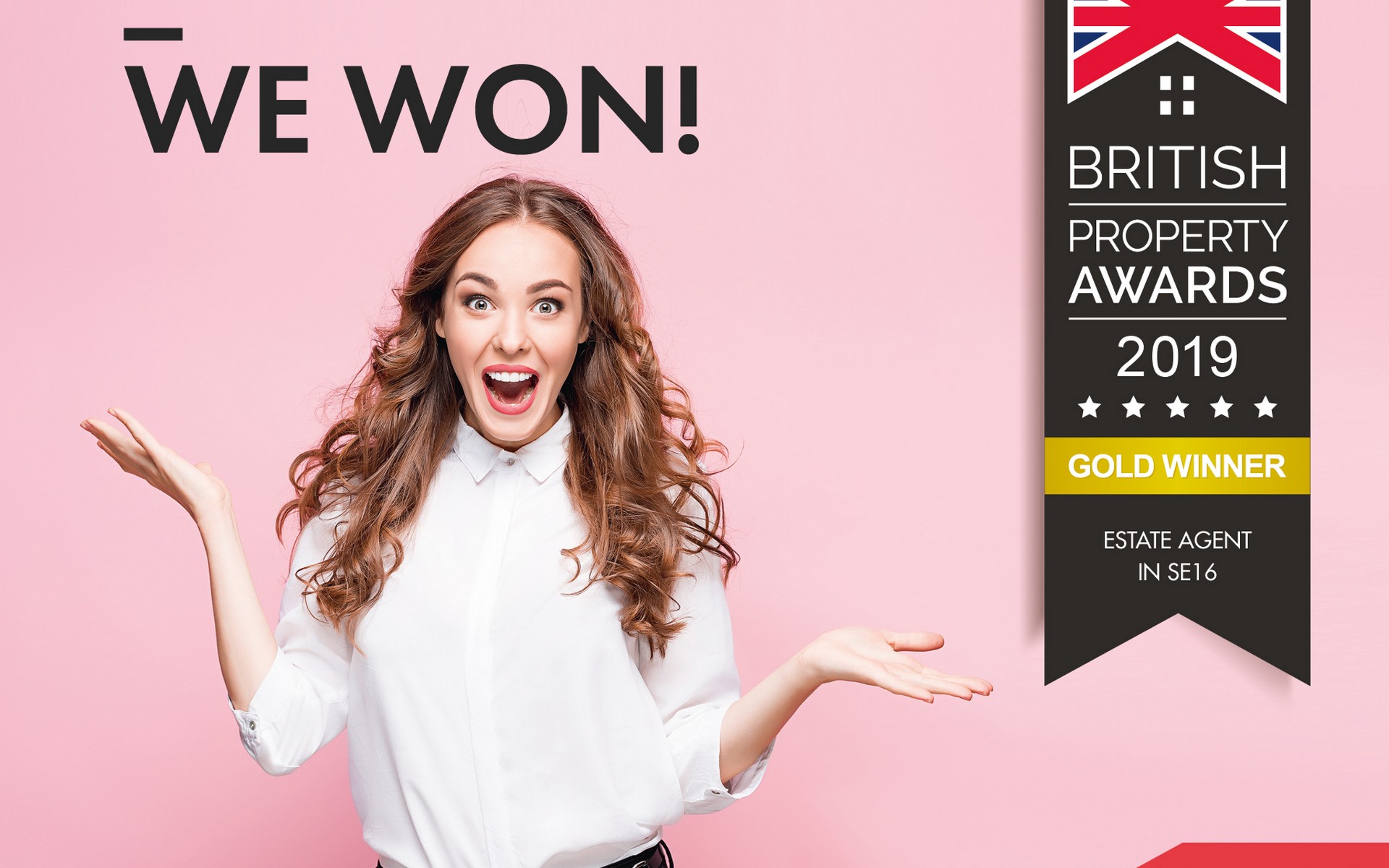 Winners 5* Gold British Property Award
We are very proud to receive further industry recognition as a winner and consistently top-performing estate agent. Our Rotherhithe & Bermondsey office has just won the 5* Gold British Property Award for SE16. The team performed outstandingly throughout the extensive judging period which focused on customer service levels.
Both our competitors and offices were "mystery shopped" independently during the period against a set of 25 criteria to obtain a balanced overview of their customer service levels. The judging criteria are comprehensive and detailed exploring different mediums, scenarios, and time periods to ensure that agents have been rigorously and fairly judged.
We have further been shortlisted for numerous national awards which will be announced later in the year. These awards are our first of 2019 and stand alongside the multiple awards we received in 2018 from independent customer review site allAgents, the highlight of those Best Estate Agent of the Year.

David Hatch, Managing Director of Alex Neil responded with high praise for the collective efforts of his teams. "Alex Neil has assembled a high calibre team of professionals who strive to deliver very high levels of customer service. It is always pleasing to learn that we've been recognised for performance in customer service, especially in something as prestigious as the British Property Awards."
"Our Rotherhithe & Bermondsey team work very hard and thoroughly deserve the kudos attached to winning the 5* Gold British Property Award for SE16. I'm very confident that their continued efforts will produce many more awards but more importantly, many more satisfied customers."
Moving on to the awarding body and the criteria, The British Property Awards themselves issue the following information about the awards. The British Property Awards provide agents throughout the UK with an invaluable opportunity to compare the service that they provide against the service provided by their local, regional, and national competition.

Agents who go that extra mile and provide outstanding levels of customer service are rewarded with our accolade, which acts as a beacon to highlight these attributes to their local marketplace." Is it time that you switched to an award-winning agent like Alex Neil? Book in your free valuation and market appraisal to find out how we'll orchestrate the successful sale or let of your property.

Written by Alex Neil Estate Agents