Exploring the Canary Wharf and East London property market
Canary Wharf and East London collectively form a dynamic real estate market that combines the allure of a thriving business district with the vibrancy of diverse neighbourhoods. From the iconic skyscrapers of Canary Wharf to the eclectic streets of East London, this area offers a rich tapestry of opportunities for residents and investors alike. We are property marketing experts, and this blog post will delve into the captivating world of the Canary Wharf and East London property market. We will explore its key features, investment potential, and unique blend of urban living and cultural heritage, making it a sought-after destination.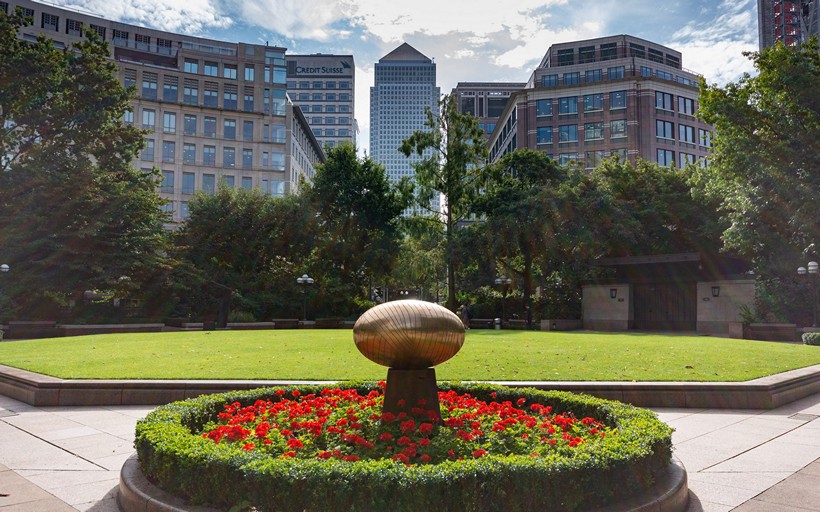 Canary Wharf: The Financial Powerhouse Canary Wharf, situated in the heart of London's Docklands, is a renowned financial district that has undergone a remarkable transformation in recent decades. With its impressive skyline and prestigious corporate tenants, Canary Wharf has firmly established itself as a global business hub. The presence of major financial institutions, multinational corporations, and tech companies has created a demand for high-end commercial spaces, making it an attractive investment for businesses and property developers.
Luxurious living in Canary Wharf: Beyond its commercial success, Canary Wharf, neighbouring Limehouse, and the Isle of Dogs have emerged as highly desirable residential destinations. The sleek, modern architecture of the residential towers offers luxurious developments of apartments with stunning views of the River Thames and London skyline. Residents enjoy access to world-class gyms, spas, exclusive restaurants, and shopping centres. The area's close proximity to the City of London and excellent transport links make it an ideal choice for professionals working in the financial district.
East London's cultural tapestry: Adjacent to Canary Wharf lies East London and Bow, a vibrant and culturally diverse area that has experienced significant revitalization in recent years. Neighbourhoods like Shoreditch E1, Hackney E9, and Bethnal Green E2 have become synonymous with creativity, innovation, and a rich cultural scene. East London offers a captivating blend of street art, markets, independent boutiques, trendy cafes, and an array of culinary delights, making it an attractive place for those seeking a vibrant and eclectic lifestyle.
Investment potential in East London: East London presents exciting investment opportunities due to its ongoing regeneration projects and the growing demand for property in the area. Developing new residential complexes, mixed-use spaces, and infrastructure improvements have increased property values. Crossrail's arrival has connected East London to other parts of the city. The area is poised for further growth and is expected to attract more residents and businesses in the coming years.
Diverse property options: The Canary Wharf and East London property markets cater to various preferences and budgets. Canary Wharf offers a mix of high-end apartments and penthouses, while East London showcases a blend of converted warehouses, period homes, and modern developments. Whether you're seeking a luxurious city living experience or a trendy loft conversion, there is something for everyone in this vibrant property market.

Connectivity and convenience: Both Canary Wharf and East London benefit from excellent transport connectivity, ensuring convenient access to various parts of the city. The Jubilee Line, DLR, and Elizabeth Line Crossrail services provide quick connections to central London, the West End, and key transport hubs like Heathrow Airport. Additionally, the area is well-served by buses and cycle lanes, promoting sustainable and efficient travel options.

Conclusion: The Canary Wharf and East London property market offer a captivating blend of business sophistication and vibrant urban living. From the towering skyscrapers of Canary Wharf to the creative energy of East London's neighbourhoods, this area presents an array of investment opportunities and a diverse range of housing options. Whether you are drawn to the allure of a bustling financial district or the cultural richness of East London, this dynamic real estate market has something to offer everyone. As the area continues to evolve and grow, now is an ideal time to explore the Canary Wharf and East London property market and discover its endless possibilities.
For more information about the properties available for sale here or to establish your property's value, please contact our teams.
Written by Alex Neil Estate Agents
Share This Properties for sale Request valuation Contact us More news Share on WhatsAppShare by emailShare on FacebookShare on Twitter