Selling your home
Selling your home will involve tactical, practical, and heartfelt decisions. You may already have preconceived ideas about which month will be the best to market your home. However, tactically, one month is proven to be better than others. Recent data from Rightmove confirms that March is the best month for sellers, as it is the time with the highest number of potential buyers per available property.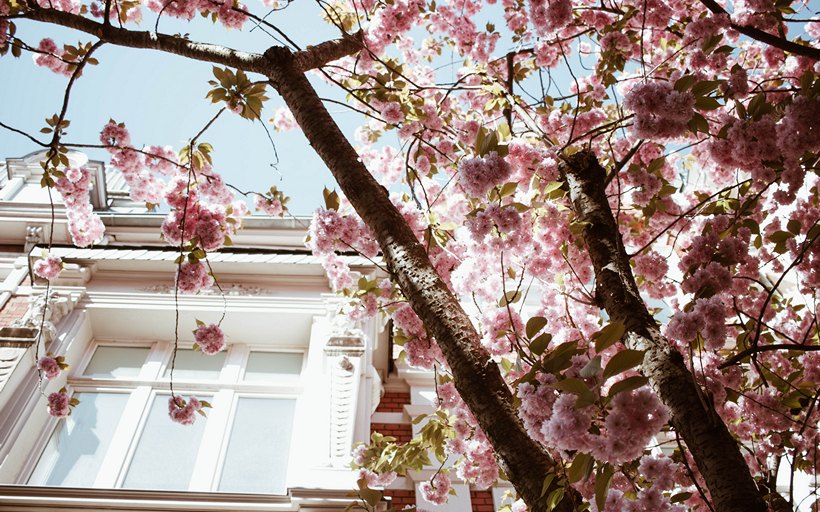 Tim Bannister, Director of Property Data at Rightmove, states that "There is usually a wave of buyers in March through to Spring, who are hoping to be in their new home by the end of summer or are acting on a desire to move which has been growing since the start of the year. This means that sellers coming to market at this time are often met with plenty of interest for their home, in many cases leading to a successful sale".
Even coupling the current tension created by the ongoing crisis in Ukraine with rises in interest rates, living costs and general inflation here. London prices remain stable, and the UK property market is resilient. As a time to sell, one of the beautiful things about Spring is how nature comes to life.
There are visual signs already, spring flowers are blooming, and more greenery is appearing. So, just as nature dusts the cobwebs of winter, it is time for you to spring into action. We recommend that homeowners carry out sympathetic decluttering before marketing their property. And how a Spring clean is a perfect way to create a fresh start before selling.
Spring property photography benefits from nature's charms and assists virtual viewers and buyers worldwide. Blooming flowers and greenery, fuller trees, blossoming window boxes, manicured lawns, and hedges improve the outlooks from room windows. Gardens, terraces, and balcony views improve through the Spring and Summer, enhancing property value and buyer first impressions.
Book your property valuation today if you have decided that now is the time to sell your home. Our teams in Rotherhithe & Bermondsey, Canary Wharf & Docklands, Bow & Bethnal Green, and Chislehurst & Bromley look forward to assisting with your move.
Written by Alex Neil Estate Agents
Share This Properties for sale Request valuation Contact us More news Share on WhatsAppShare by emailShare on FacebookShare on Twitter