Estate Agents in
Barbican

, EC2Y

When you require the services of estate agents in Barbican, EC2Y, we are an excellent choice. Alex Neil was established in 1984 and has compiled a successful history of selling and letting property in Barbican, EC2Y.

Area Guide: Barbican is in the City of London and formed of three iconic 42 storey towers and 13 linked terrace blocks constructed in the 1960s & '70s. Shakespeare Tower is the most central, Lauderdale and Cromwell Towers complete the towering skyline of the development.

The surrounding and more modern architecture now eclipses in height the three towers, which were once the highest residential towers in The City. The Barbican complex was Grade II listed in 2001. The protection will preserve these iconic buildings' characteristic creative architecture, grouped around beautiful green squares and a lake.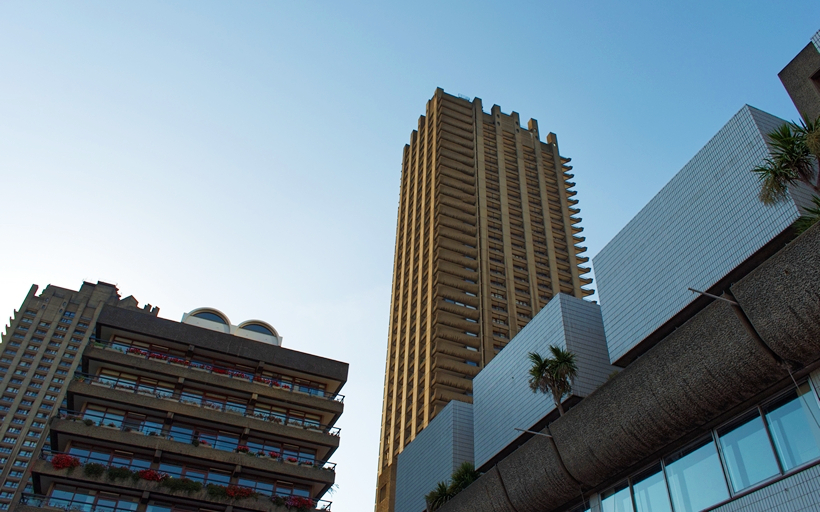 As you would expect with any central London tower, upper floor apartments offer spectacular views in various directions across London. Apartment views can take in St Pauls, Westminster and Big Ben, The Millennium Wheel, The Shard, The Gherkin, The Walkie Talkie, and the easterly direction toward Canary Wharf.
Much of the joy about central London living is the ease of walking to many destinations. However, local transport connections are abundant. Barbican Underground Station is close at hand and serviced by Circle, Metropolitan, and Hammersmith & City Lines. Northern line connections are available from Moorgate, and Mansion House Station is on the District Line. In addition, Farringdon Station will offer Crossrail services once completed.
Barbican is well known for its culture, and there are eight museums locally that include the Museum of London. In addition, historic West End theatres, cinemas, fine dining, abundant retail offerings are all within easy distance and add to the popularity of living in the area. Flats in the Barbican all have underfloor heating included in the service charge. There is a 24-hour concierge in the Towers, and the Barbican Estate Office is open during the day. Subject to availability, under-block parking spaces can be rented too.
Andrewes House, Gilbert House, Wallside and Postern's designated car park is Andrewes Car Park, accessed from Fore Street. Breton House, Frobisher Crescent, and Ben Jonson House's designated car park is Breton Car Park accessed from Golden Lane. Bunyan Court, Bryer Court and John Trundle Court's designated car park are Bunyan Court Car Park, accessed from Fann Street. Defoe House's designated car park is Defoe Car Park accessed from the westbound carriageway of Beech Street.

Speed House's designated car park is Speed Car Park accessed from Silk Street. Thomas More House, Lambert Jones Mews, Mountjoy House and Seddon House's designated car park is Thomas More Car Park accessed from the southbound carriageway of Aldersgate Street. Willoughby House and Brandon Mews' designated car park is Thomas More Car Park accessed from Moor Lane southbound.
Barbican's fabulous location, coupled with its historical and cultural connections, continues to appeal for people to buy or rent properties in the complex. When you decide to sell your property, Alex Neil Estate Agents in Barbican will endeavour to promptly and efficiently assist your move. Booking a Valuation & Market Appraisal with us will provide the platform to build your move, and we look forward to assisting you.