Estate Agents in
Blackheath

, SE3

Alex Neil is an excellent choice when you need estate agents in Blackheath, SE3. We are a multi-award-winning estate agency and specialise in sales and lettings in Blackheath and SE3.

Area Guide: Blackheath is within the Royal Borough of Greenwich and London Borough of Lewisham. Although it is one of London's best recognised and most welcoming neighbourhoods, the heath itself is a centrepiece and integral to the area's popularity.


Blackheath Common is a Green Flag award-winning, historic and windswept heathland enjoyed by locals and visitors alike. People walk their dogs fly kites, and it is a beautiful open space with much to offer. It also enjoys borders with Greenwich Park.

Central to Blackheath are the bars, restaurants, cafes and shops in Tranquil Vale, Montpelier Vale and Royal Parade, and the latter overlooks the heath. Famous pubs nearby include the Hare & Billet and The Princess of Wales. All Saints Church dominates many views across the heath, and this picturesque church is central to many photographs depicting the area.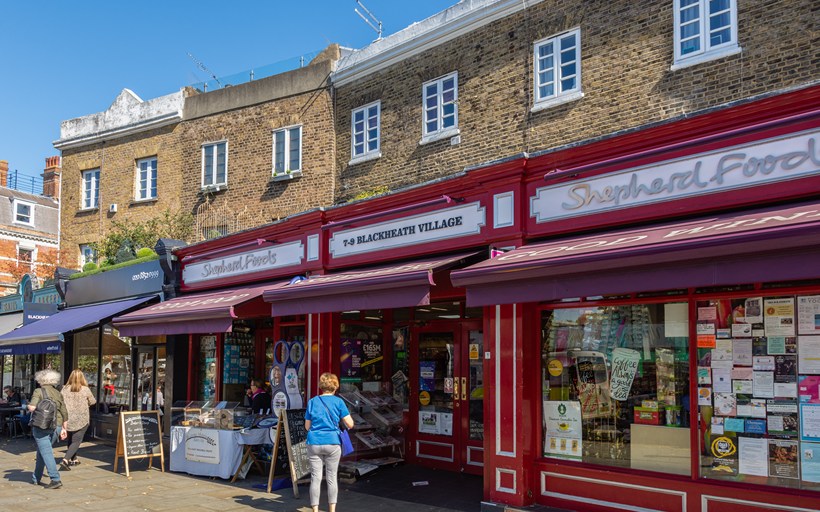 Many sporting activities take place on the heath, football, rugby, hockey, etc. It is popular with runners and walkers. Alongside its close neighbour Greenwich, Blackheath is also equally famous for being a start point of the London Marathon. Every April, tens of thousands of elite and novice runners descend on Blackheath and Greenwich to commence their 26.2-mile journey to the finish line and The Mall.
Schools of thought about how Blackheath was named differ, some point to connections to burial grounds from the Plague/Black Death. Other sources suggest that the word Blackheath is a derivative of the Old English words meaning 'dark soil'. Either way, most locals and visitors will agree that Blackheath is very special.
House prices vary across the area and can cater for the starter home requirements set by first-time buyers. They extend to luxurious detached houses within established grounds along beautiful tree-lined roads. Modern and newly built property styles complement older Victorian properties.

Blackheath Station is in Travelcard Zone 3 and has excellent connections to London Bridge and Charing Cross. As a result, it provides citywide access for leisure or commuting purposes. In addition, Blackheath has a strong sense of community and a typical London Village feel. These factors combined make Blackheath popular, and it's easy to understand why.
When you need to ascertain the sales or rental value of and wish to appoint Estate Agents in Blackheath, Alex Neil are here to help.
You could also consider Greenwich SE Area Guide, Deptford SE8 Area Guide, New Cross SE14 Area Guide, Rotherhithe SE16 Area Guide, Surrey Quays SE16 Area Guide and Bermondsey SE1 Area Guide as alternative areas.