Buying property in Rotherhithe, Canada Water and Surrey Quays
When considering buying a property south of the River Thames, we highly recommend living in SE16's Rotherhithe, Canada Water and Surrey Quays. Our reasoning below reinforces our informed opinion that SE16 properties should be at the top of your South East London search lists.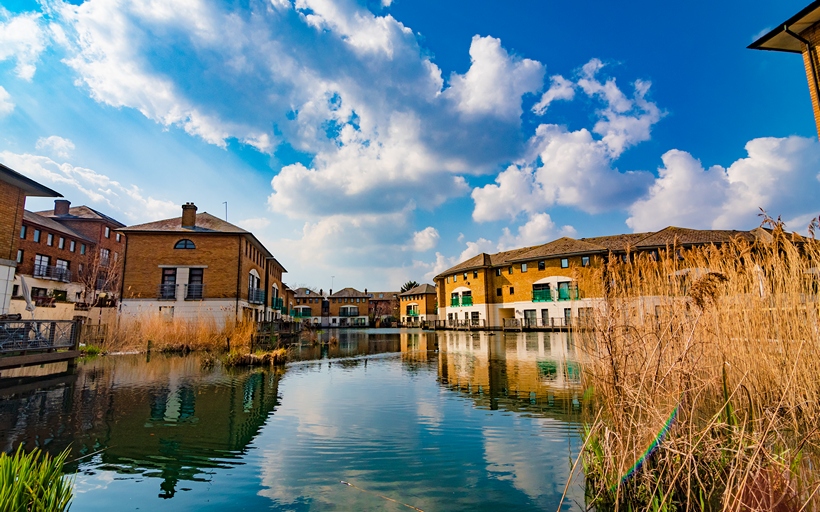 Waterside Living: Rotherhithe, Canada Water and Surrey Quays SE16 offer buyers established watery vistas of dockside and riverside developments. Character warehouse conversions like Globe Wharf and Canada Wharf, modern river and dockside apartments, starter homes and family houses populate the area, providing many home styles for various tastes and budgets. Our detailed Rotherhithe Area Guide, in-depth Canada Water Area Guide and informative Surrey Quays Area Guide elaborate further. Our Development Guides pages provide specific information about individual developments.
Connectivity: Residents of Rotherhithe, Canada Water, and Surrey Quays enjoy the areas' intrinsic links with Canary Wharf bonded by the Jubilee Line extension, which created a Zone 2, one-stop journey to Canary Wharf's plazas and financial district from Canada Water in the late 1990s. With Overground services from Rotherhithe and Surrey Quays, residents have fantastic public transport connections across London. Ferries provide alternative river routes to Canary Wharf, Westminster and Greenwich from Greenland Pier and Nelson Dock on Rotherhithe Street. The Rotherhithe Tunnel offers a handy road link.
Revitalisation: The Canada Water Masterplan of redevelopment and revitalisation invigorates the area's future and improves local amenities for residents of Rotherhithe, Canada Water and Surrey Quays. This long-term vision will bring thousands of new homes, workspaces, a new leisure centre with a swimming pool and sports facilities, and an extra 16 acres of parks and relaxation areas to complement the existing locale and environments like Canada Water dock, the Albion Channel, Southwark Park and Stave Hill Ecological Park. We recommend keeping a watchful eye on the official website for the latest news and progress reports.
Ongoing demand and prices: Rotherhithe peninsula's highly convenient setting, abundant property styles, excellent London connectivity for commuters, and progressive revitalisation collectively create constant demand and good prices. Sellers confidently engage our sales services and utilise our international marketing approach as we find them the best buyers. Our local area and local development knowledge is second to none and ensures we maximise property value and sale prices. Buyers register their requirements with us to find out about properties new to the market before they appear on any portal.
For more information or to discuss your move, our Rotherhithe & Bermondsey team is waiting for your contact or valuation booking.

Written by Alex Neil Estate Agents
Share This Properties for sale Request valuation Contact us More news Share on WhatsAppShare by emailShare on FacebookShare on Twitter