Top Places to Live in London
The Isle of Dogs in E14 and historical Bermondsey in SE1, two of our core coverage areas, have been revealed as Top Places to Live in London 2019 in the annual and prestigious Sunday Times awards. Topping the list in the first place and perhaps a surprise to some is the Isle of Dogs. However, we have been covering the area since the '80s and fully appreciate the appeal of Docklands living and believe it's a worthy winner!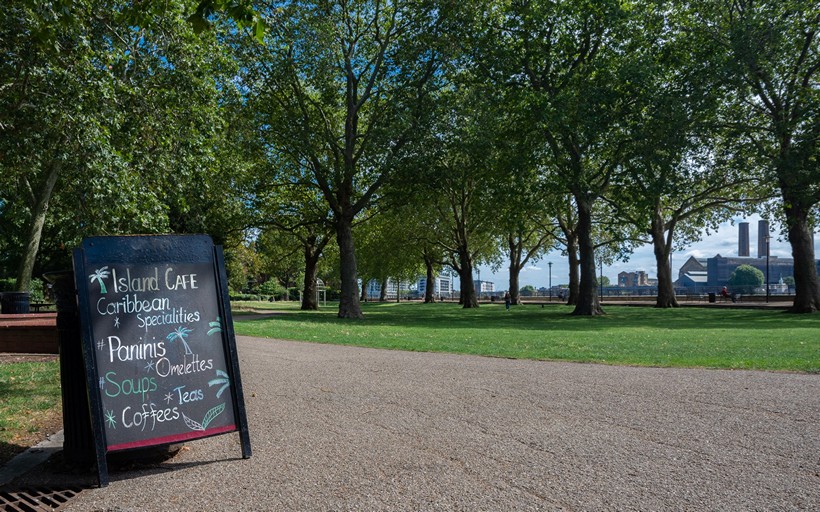 The Isle of Dogs has provided housing choices for Canary Wharf workers for many years. Many new developments and individual properties are a short walk from Canada Square. Developments further away can be reached using the DLR.
Canary Wharf is the second tallest building in London and is home to offices, a transport hub and a bustling shopping centre offering many retail options. Various international cuisine options are available for Canary Wharf workers and many bars and pubs.
The Isle of Dogs literally and metaphorically lives in the shadow of Canary Wharf, but where the latter is all about modern high-rise apartment-style living. Instead, the Isle of Dogs is home to various alternative living styles that will appeal to many home seekers.
Marsh Wall is the link road between the east and west tips of the horseshoe, and south of this road is the heart of the Isle of Dogs. Pockets of Victorian-era terraced "Dockers" cottages like Cahir Street or the Neo Georgian style houses in Thermopylae Gate, Macquarie Way, and Chapel House Street form the Chapel House Estate.
These locations offer more traditional London-style living with lots of character and benefit from great DLR connections from Mudchute to Canary Wharf or south to Greenwich and Lewisham in SE13. In addition, there is an abundance of riverside developments skirting the edge of the horseshoe shape of the Isle of Dogs.
These luxury developments existed before their high-rise neighbours and offered excellent value for money compared to their taller and newer counterparts. Our Canary Wharf Team operates from offices in the Quayside & Cascades development built in the 1980s by Kentish Homes, and it's a visual landmark. Many of the apartments have stunning river views and balconies.
Bordering Westferry Road is an array of modern river-fronted developments of note, Millennium Harbour, Seacon Wharf and Arnhem Wharf, to name a few. Then, further along, is Burrells Wharf Square, a fabulous development of warehouse conversions with lots of quirkiness and character.
Reaching the bottom of the horseshoe, you'll find St David's Square, a popular development of apartments and houses. Island Gardens at the bottom of the Isle of Dogs allow Greenwich to become accessible via the Greenwich Foot Tunnel. You can also walk beneath the river rising by the Cutty Sark on the southern bank of the River Thames.
On the eastern side of the Isle of Dogs, there is more 80's developed property. Caledonian Wharf and Storers Quay are good examples. Another is London Yard which, believe it or not, is also home to a small population of terrapins. Whilst talking about wildlife and in stark contrast to the surrounding modern architecture and offices of Canary Wharf, there is a working and educational farm on the Isle of Dogs, Mudchute Farm.
The Isle of Dogs has Zone 2 transport connections, proximity to Canary Wharf, The City via Bank (DLR), and Greenwich. It has a variety of property styles to suit all tastes, great entertainment, peaceful enclaves, plus riverside & dockside living, and we love it! The Sunday Times article also highlights property prices as a motivating factor noting in 2019 "that an average property in the area costs more than £100,000 less than the London average - £526,160, compared with £636,215 for the capital as a whole."
We've previously written about Last year's winner, "Bermondsey", which rightly retained its top 10 status in 2019. Of course, it is an area that we are very familiar with, having sold, rented and managed properties here for over 30 years. Bermondsey is also well placed for access to Canary Wharf, being just two stops away on the Jubilee Line. Canada Water and Surrey Quays lie in between and are areas worthy of consideration for dock and riverside dwellings.
When you seek to establish the current sales value of your home in either The Isle of Dogs or Bermondsey, we are an estate agent with many awards to our name, and we look forward to helping you. If you like the sound of living in the Isle of Dogs or Bermondsey, you could also consider Canary Wharf, Wapping, Limehouse, Shad Thames, Rotherhithe and Surrey Quays.
Written by Alex Neil Estate Agents
Share This Properties for sale Request valuation Contact us More news Share on WhatsAppShare by emailShare on FacebookShare on Twitter