Is living near water the secret?
Could living near water be a secret of happiness? Health experts speak widely about the therapeutic benefits of nature. Therefore, enjoying the wildlife and fresh air outdoors is highly recommended. These aren't new ideologies, the Victorians used to take the sea air as a treatment for melancholy, and for centuries, the French spent time in natural springs to treat ailments. Also, spending time near green spaces is commonly known to benefit your mental health. However, new studies highlight that living near water could also be a secret to happiness.
Blue and green spaces. Our offices market and sell properties close to many urban water sources, such as rivers, canals, docks, and lakes. For example, Docklands, Canary Wharf, the Isle of Dogs, Rotherhithe, Surrey Quays and Canada Water are home to riverside and dockside properties. In addition, many property developments are close to the marinas, canals and waterways of East London in Wapping, Limehouse, Mile End, Bow and Hackney Wick. Chislehurst Pond, Keston Common and the arched bridge across the river in Foots Cray are other watery oases that people visit to enjoy the sight and sound of flowing water with associated wildlife.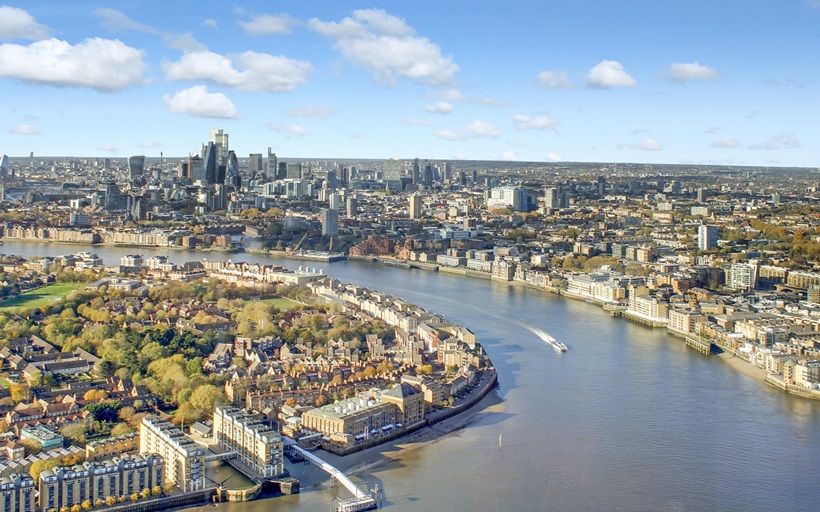 A scientific opinion. In his book Blue Mind, Marine biologist Wallace J. Nichols states that when we are near water: "Your creativity is going up, your stress hormones are going down, your ideas are expanding, your sense of yourself, you can hear yourself breathe, you're connecting with the water." He calls this Blue Mind: The surprising science that shows how being near, in, on, or under water can make us healthier, happier, more connected and better at what we do.
A medical opinion. You might be shocked to receive a prescription from your GP to go and spend some time within nature. However, following a successful pilot project in Scotland, that could happen. The original trial found that 74% of those prescribed benefitted from a nature prescription. It also helped to change habits, with 87% saying that they would try to spend time in nature to help to support their health and well-being.
In collaboration with the Peak District National Park Authority, the RSPB will see the first green prescriptions issued in the High Peak, Derbyshire, and a national rollout may follow.
A room with a view. Beautiful water views significantly benefit residents and enhance the sales and rental values of the property. In addition, picture windows framing a water view can be the deal maker when home movers compare similar properties. If you think that moving to a home with a water view is the secret to your happiness, we will gladly assist your search.
During your property valuation, we will offer advice and guidance on maximising the value when selling your home.

Written by Alex Neil Estate Agents
Share This Properties for sale Request valuation Contact us More news Share on WhatsAppShare by emailShare on FacebookShare on Twitter